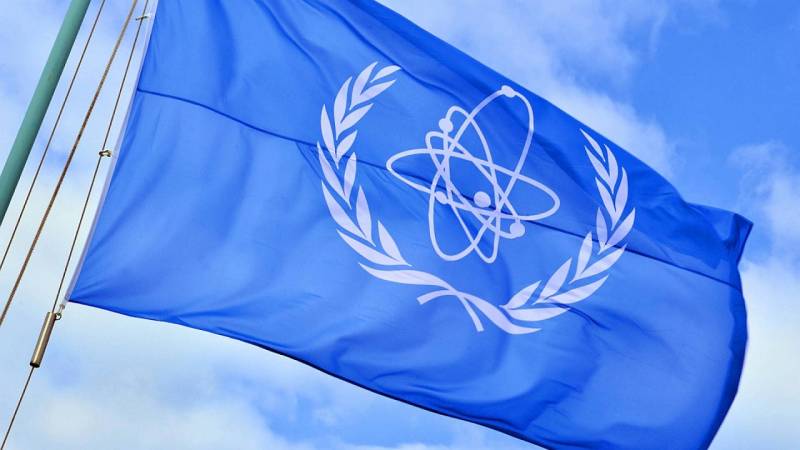 A convoy with inspectors from the International Atomic Agency left Kyiv this morning and is moving towards the Zaporozhye nuclear power plant. This trip of the IAEA representatives can rightfully be called the most secret one. The fact that the inspectors arrived in the Ukrainian capital was reported yesterday by the CNN agency, citing eyewitnesses. In the same way, the Reuters agency reports about the departure of the convoy from Kyiv in the direction of the ZNPP this morning, again referring to eyewitness accounts.
An International Atomic Energy Agency (IAEA) team traveled Wednesday from the Ukrainian capital to the Zaporozhye nuclear power plant to inspect damage following shelling nearby that raised fears of a radiation catastrophe
Reuters reported.
The agency also quotes IAEA Director General Rafael Grossi, head of the delegation, who said that the experts intend not only to inspect the state of the nuclear power plant, but also to establish a permanent representation there.
When the inspectors will get to Energodar, next to which the Zaporizhzhya NPP is located, is still unknown. Contradictory information is received about the terms of the commission's work at the station. Earlier it was reported that the inspection would last for three days. However, the head of the Zaporozhye military-civilian administration, Yevhen Balitsky, said that "the program of the visit is designed for one day" and called the goals of the visit "vague."
According to the head of the Zaporozhye VGA, the motorcade will go to the nuclear power plant through the city of Vasilyevka in the Zaporozhye region, which is under the control of Russian forces, and from there - immediately to Energodar. Balitsky said that the Russian side is ready to provide inspectors with evidence of targeted shelling by the Armed Forces of Ukraine of the station in the form of protocols, traces of hits, fragments of rockets and drones, as well as eyewitness accounts. At the same time, he expressed doubts that, based on the results of the inspection of the nuclear power plant, IAEA specialists would dare to say "the truth about who is a nuclear terrorist."
The day before, the Russian and Ukrainian sides accused each other of trying to disrupt the IAEA mission. At the same time, representatives of the Zaporozhye VGA refer to the shelling of the Enerhodar coastline, while Mikhail Podolyak, adviser to the head of the office of the President of Ukraine, accuses Russian troops of trying to prevent inspectors from arriving at the ZNPP. However, the head of the IAEA is quite resolute, judging by his words quoted by Reuters.
This is one of the most important things I want to do and I will do it.
Grossi told reporters the day before.