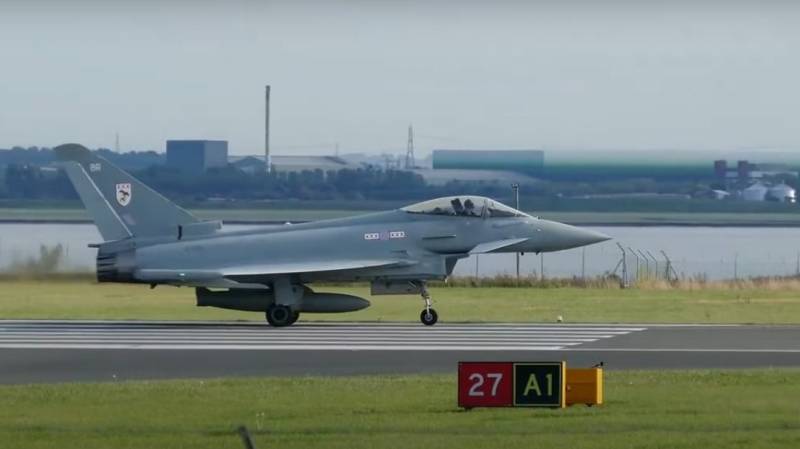 The NATO countries continue their demonstrative preparations for a possible confrontation with Russia.
From the very beginning of our NWO, the Alliance has been intensively concentrating forces to the eastern borders, ostensibly to protect against the "Russian threat". Thus, it was previously reported that more than 1600 British military personnel with heavy equipment are currently on the territory of Estonia.
It has now become known that the Royal Air Force of Great Britain will relocate its fighters to civilian airfields. It is worth noting that such maneuvers are performed for the first time since the Second World War.
According to the Daily Express, the aforementioned redeployment is taking place as part of the Agile Combat Employment concept due to increased tensions with Russia.
The program was developed primarily for the Indo-Pacific region, the Middle East and the eastern frontiers of the alliance. Now it is being implemented in Britain itself.
The essence of these maneuvers lies in the fact that the deployment of the United Kingdom's rapid reaction forces on the territory of civilian infrastructure, according to the authors of the project, will avoid their destruction as a result of a likely missile attack on military facilities at the beginning of the conflict. In fact, we are talking about the fact that the British command wants to cover equipment and the military with a civilian shield, using the infrastructure of conventional airports. A similar tactic is being implemented today by the armed forces of Ukraine, which are hiding behind civilians.
It is also worth recalling that earlier British Prime Minister candidate Liz Truss declared her readiness to press the "nuclear button" if necessary without any hesitation.