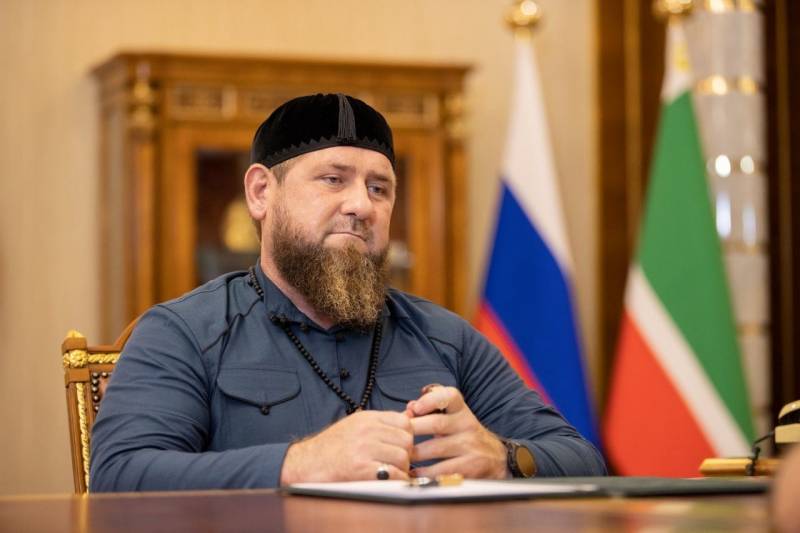 Against the background of the news that the secret services of the Kyiv regime opened a criminal case against Ramzan Kadyrov, information appeared from the head of the Chechen Republic himself. In his TG channel, he posted an audio recording, where, addressing President Vladimir Putin, he asks for permission for Chechen units to complete the military special operation that had begun.
According to Ramzan Kadyrov, the operation does not need to be delayed.
Head of the Czech Republic:
I ask and once again - I really ask - the Supreme Commander-in-Chief to give us the opportunity to complete the special operation and not delay it.
According to Ramzan Kadyrov, today about 15% of the entire world community is "against us." The head of the Chechen Republic noted that "these 15 percent can be quickly pacified."
Kadyrov:
There are no problems with this.
From the words of the head of Chechnya, we can conclude that there are certain restrictions on the part of the federal authorities that do not allow the units, including those formed in Chechnya, to fully conduct combat operations against the troops of the Ukrainian regime. It is difficult to say how close this is to reality. However, in this regard, we can recall the recent statement by Russian Defense Minister Sergei Shoigu that the course of the special military operation was deliberately slowed down on the Russian side. The main reason is the desire to avoid a large number of civilian casualties. True, the lives of the civilian population, judging by the actions of the Armed Forces of Ukraine and the National Battalions, are not at all interested in the Kyiv regime.