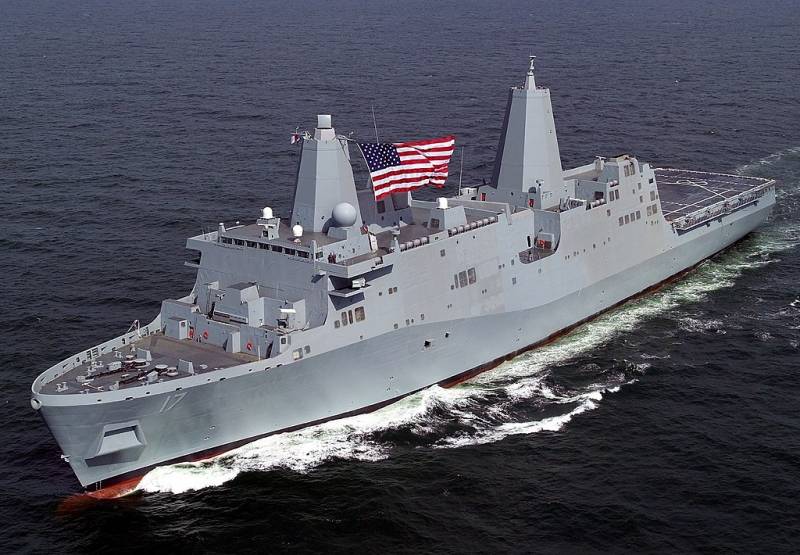 The photo is illustrative.
Before the American court appeared 64-year-old Xavier Fernando Monroy - the director (now former) of operations of the Naval Sealift Command in South Korea. According to the American press, he is accused of taking bribes for transferring US Navy contracts to private companies. In return, Monroy demanded money, expensive alcohol, and even payment for the services of prostitutes.
According to the investigation, back in 2013, Monroy colluded with the civilian captain of the US Navy cargo ship C. Drew, James Driver, and the owner of DK Marine, Sung Yol Kim, in order to redirect contracts to DK Marine. Monroy forwarded Navy internal emails about port visit schedules, contract logistics to Kim. He did not have permission to do this.
The investigation insists that more than 30 thousand US dollars were transferred to Kim Monroe in the form of "loans". The official's defense, however, claims that Monroy borrowed only $4000 and paid it back four days later. There are also piquant details: Monroy visited intimate salons, and they paid for them at the expense of the company - from the funds of his counterparties received there. Monroy, Kim, and Kim's wife traveled together "several times" to the Philippines and Thailand.
According to the American press, this is far from the only high-profile case of corruption in the US Navy. But it is impressive in its scope. In addition, the interests of an official who committed malfeasance for the sake of elite alcohol and the services of priestesses of love are also impressive.
On Friday, Monroy was also found guilty of making false statements to investigators during an interrogation in 2019. The defense tries to deny this accusation as well. Monroy's accomplices were charged earlier. So, the captain "Drew" Driver was charged in 2018. He was sentenced to a fine of $2000. Driver, by the way, is also a US Navy veteran.
Unlike Driver, Monroy faces a much more serious punishment - a former official can be sentenced to 35 years in prison. What such a sentence means for a 64-year-old man does not need to be explained.
This is just a single episode of corrupt activities in a series of similar ones in the US military structures. Therefore, the mantra that there can be no corruption in the United States sounds, to put it mildly, unconvincing. By the way, corruption schemes not for thousands, but for millions and even billions of dollars in the United States also operate. Only they are usually legitimized by the concept of "lobbying".