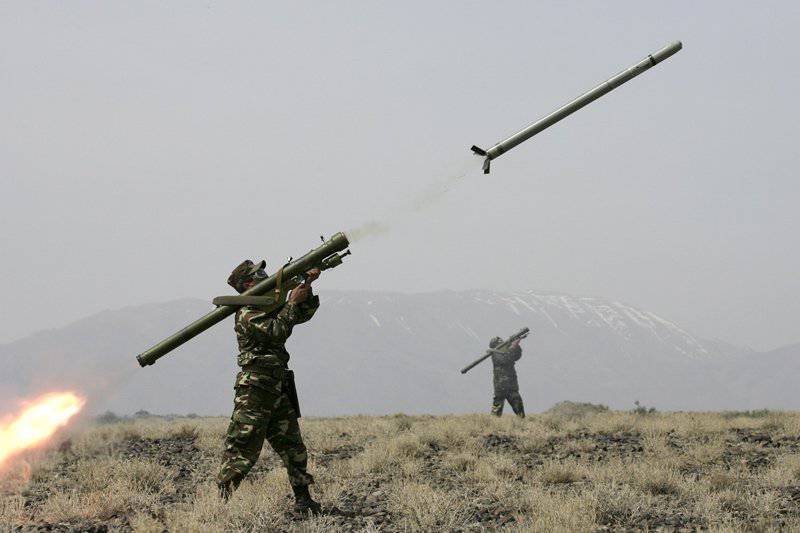 At the disposal of the Palestinian extremists from the Hamas group appeared portable anti-aircraft missile systems (MANPADS). This was reported in the command of the army of Israel.
Last week, an Israeli ground-to-air missile was launched from Gaza, which passed the target. According to Radio Liberty, this is a SA7 (Strela) type rocket or a similar one capable of shooting down airplanes and helicopters. The presence of MANPADS in the hands of Hamas raises legitimate concerns in Israel: missiles of this kind can also be used against civilian airliners.
According to the Israeli newspaper Yediot Ahronot, the army first encountered the use of Hamas portable anti-aircraft missile systems. Last summer, in August, such a rocket was launched on an Israeli helicopter during a terrorist attack near the Egyptian border, but it was done by terrorists who came from Egypt - from the Sinai Peninsula.
It should also be noted that today sources in the Palestinian Islamic Jihad declared that a large-scale "revenge operation" was being prepared for the Israelis for the death of one of the leaders of the Salafist Mujahideen in the Gaza Strip, Hisham al-Saedni, liquidated by the Israeli military. Palestinian militants, together with the Egyptian Salafis, intend to abduct the Israelis who are resting in Sinai, and at the same time attack the frontier posts, using, among other things, mined cars.
This information largely coincides with warnings about impending terrorist attacks, which were published on the eve of the Israeli and Palestinian media. It was noted that the terrorists can strike at the end of mourning, 72 hours after the death of al-Saedni.
Recall 1 Israeli Air Force destroyed Hisham al-Saedni 13 October. Israel calls these air strikes a response to the ongoing shelling from the Gaza Strip of its territory.