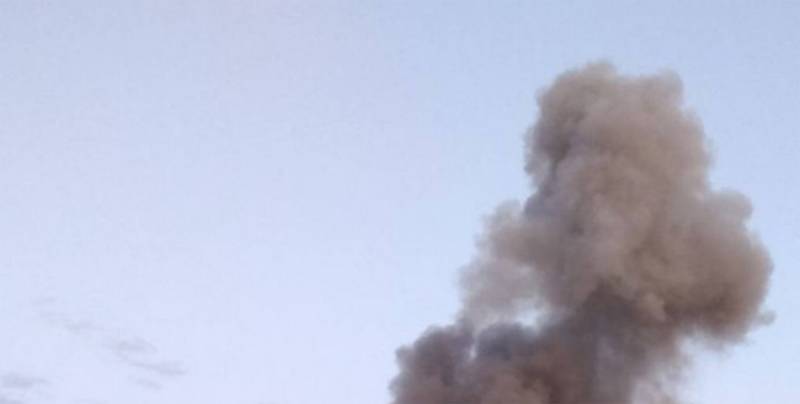 The Ukrainian side continues attempts to restore the bridge across the Dniester Estuary. Recall that several missile strikes were carried out on this bridge, as a result of which it came to a state in which its operation ceased to be possible. The strikes were due to the fact that ammunition was delivered from abroad (through Moldova and Romania) over the bridge in Zatoka, Odessa region, for the needs of the Armed Forces of Ukraine,
weapon
, fuel.
For the Ukrainian army, this transport facility is extremely important, hence the attempts to restore it. However, the Russian troops are clearly not in the mood for the Ukrainian side to translate these plans into reality. So, it became known about another strike on an object in Zatoka. The information is confirmed by the Ukrainian command "South".
At the same time, the Ukrainian command claims that the blow was struck at the "recreation center", which was destroyed. It is noteworthy that the Ukrainian side is once again silent about the fact that civilian facilities of the Armed Forces of Ukraine are being turned into military facilities by placing personnel on them, sometimes along with weapons and ammunition. The recreation center in Zatoka has recently been used to accommodate one of the components of the Ukrainian garrison in the Odessa region.
At the moment, there is no information about how many Ukrainian soldiers were killed as a result of the strike on objects in Zatoka. But it is known that another attempt by the Ukrainian side to restore the railway bridge across the Dniester Estuary ended in nothing.