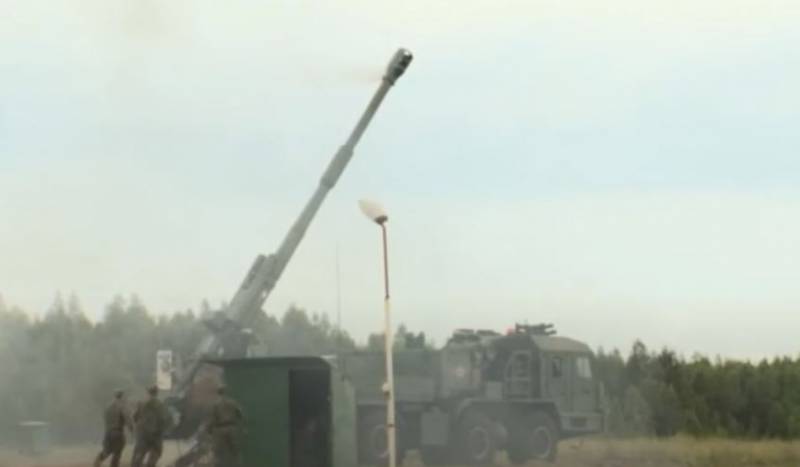 State tests of the 152-mm self-propelled artillery gun 2S43 "Malva" are proceeding according to plan, the preliminary completion date is the end of 2022. This was reported by the press service of "Uralvagonzavod".
Reportedly, the tests are being carried out by the Ministry of Defense, the developer presented a prototype of the SAO (self-propelled artillery gun) with modifications based on the results of preliminary tests that ended last year. As stated at UVZ, the sample undergoing state tests fully complies with the tactical and technical requirements and has confirmed its effectiveness.
At the same time, UVZ began production of a pilot batch of new self-propelled guns, which will go to the troops for trial operation. Dates are not named. The adoption of the gun into service is planned in 2023, at the same time, most likely, mass production will begin. The decision on this will be made by the Ministry of Defense.
The self-propelled artillery gun 2S43 "Malva" was developed by the Central Research Institute "Petrel" as part of the R & D "Sketch". For the first time, the howitzer was presented in 2019 in closed mode. It is known that the 152-mm 2A64 cannon used in the Msta-S self-propelled guns is used as a fire component on the Malva self-propelled guns. The howitzer's transportable ammunition load is 30 rounds, the mass of the SAO is 32 tons. The BAZ-6010-027 all-terrain vehicle with an 8x8 wheel formula manufactured by the Bryansk Automobile Plant acts as the chassis of the "Malva".
In general, within the framework of the R & D "Sketch" a whole series of self-propelled artillery guns is being developed. In addition to the "Malva" itself, the artillery "flower garden" included a 120-mm SAO "Floks" on the Ural-VV chassis, a 120-mm "Arctic" self-propelled gun "Magnolia" on the chassis of a two-link tractor DT-30MP and an 82-mm mortar "Drok" on Chassis "Typhoon-VDV".