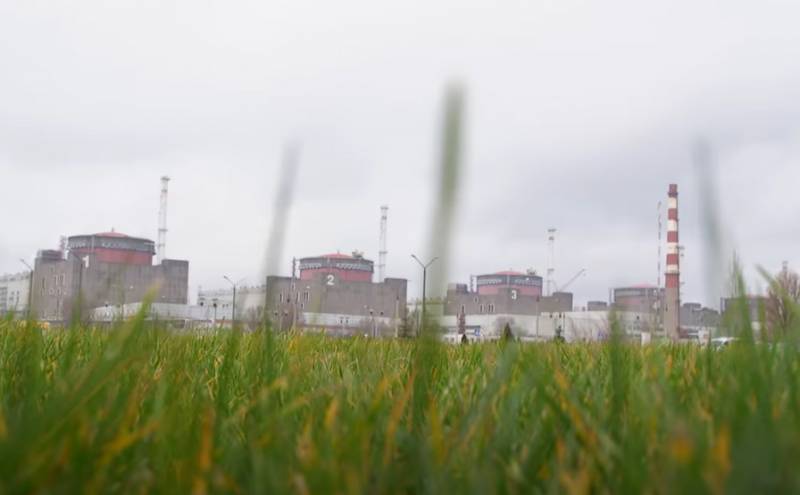 Today, the situation at the Zaporozhye NPP has become truly tense and close to critical. Energodar authorities note that the number of attacks on the territory of the station and the territories adjacent to the nuclear power plant by the Armed Forces of Ukraine has increased significantly. At the same time, Ukrainian militants deliberately choose a nuclear power plant as their target, trying to inflict maximum man-made damage.
Despite the calls of UN Secretary General António Guterres to stop any military activity in a certain radius near the ZNPP, Ukrainian troops continued shelling. It is reported that strikes are carried out both from artillery pieces and from rocket launchers, including MLRS.
The leadership of the liberated territories of the Zaporozhye region reports that the Armed Forces of Ukraine are deliberately aiming at the nuclear waste storage facility at the Zaporozhye NPP.
From the statement of the authorities of the Zaporozhye region:
Ukrainian troops are going to provoke a "dirty bomb" explosion.
In principle, such a development of events cannot be ruled out, since Ukrainian rockets and artillery shells explode already in the immediate vicinity of the SNF (storage of spent nuclear waste).
Earlier, the Kyiv regime has repeatedly stated that it is "able to" create a "dirty nuclear bomb". All this once again proves that Ukraine is under the occupation of an openly terrorist regime, for which the future of the country is of no interest, and all actions fit into the paradigm of following American interests.