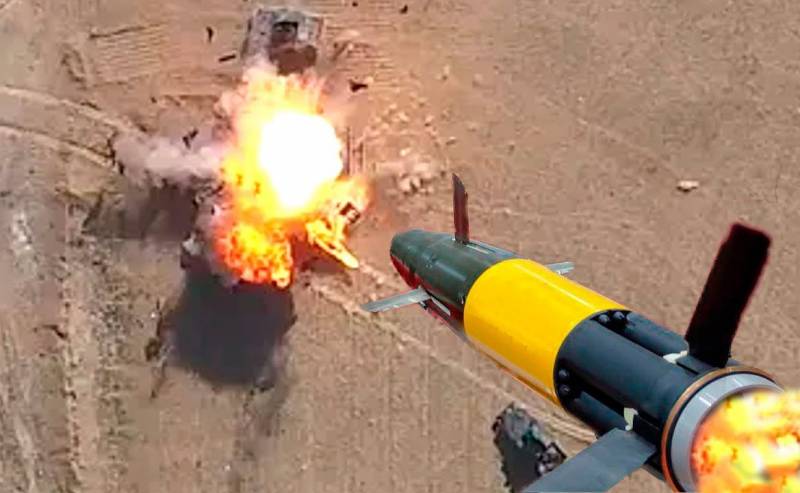 The Russian military, as part of a special military operation in Ukraine, is actively using precision-guided munitions of various types to destroy enemy armored vehicles, including Krasnopol, which has already confirmed its high performance.
Russian gunners quite often use Krasnopol within the framework of the NMD, inflicting pinpoint strikes on enemy positions or armored vehicles. Guidance of shells on the target is carried out by a drone. Equipped with a semi-active laser guidance system, a guided munition is guaranteed to destroy targets.
A video of the use of the Krasnopol projectile in Ukrainian appeared on the Web
tank
. The shooting was carried out from a drone, which also acted as a spotter. As you can see in the footage, the tank is trying to change position, i.e. is in motion, the UAV continues to keep it in the crosshairs of the sight, thereby giving target designation to the projectile. Further, the arrival of the ammunition and the defeat of the target. An attempt to get away from defeat was not crowned with success.
The description of the video says that this happened south of the village of Pervomayskoye, not far from Pesok, where units of the allied forces are now cleaning up.
"Krasnopol" 2K25 - corrected high-explosive fragmentation projectile caliber 152 and 155 mm. The ammunition is equipped with a jet engine and a homing head. It is in service with the Russian army in the 152 mm 3OF39M (Krasnopol-M) and 155 mm K155M versions. Range of destruction of the target - from 25 to 40 km, depending on the version of the projectile.