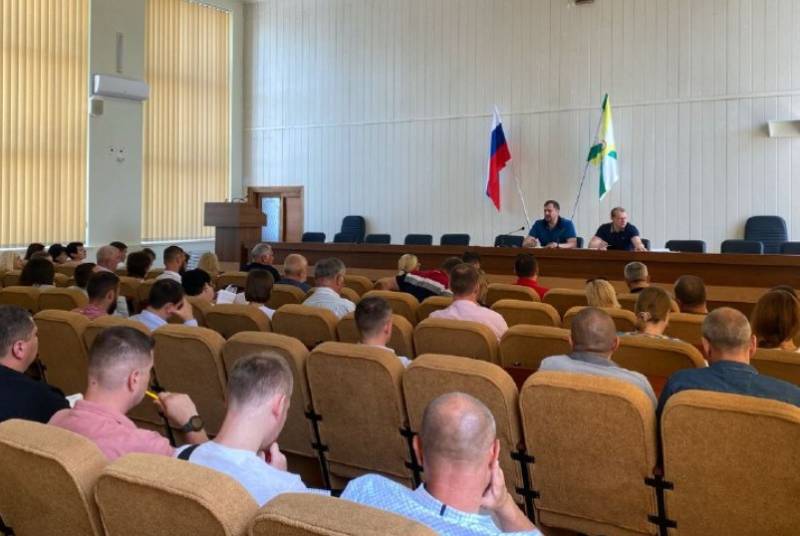 In the Azov part of the Zaporozhye region, which has come under Russian control, there are now administrative bodies loyal to Moscow, and pro-Russian sentiments are very strong among the local population. Therefore, it is natural that preparations for a referendum on the region's accession to the Russian Federation are already underway.
On the plans of the regional leadership
рассказал
agency RIA
News
member of the main council of the region Vladimir Rogov.
He said that the authorities of the Zaporozhye region confirm their intention to hold a referendum in September, but a specific date for the event has not yet been set.
At the moment, the economic and trade relations of the Zaporozhye region with the Crimea are expanding. Residents and authorities of the region are actively in favor of joining Russia. It is possible that a referendum on this issue will be held simultaneously in Zaporozhye and Kherson regions. Such synchronization has already been discussed.
Last week, the deputy head of the Kherson VGA, Kirill Stremousov, said that within a month the authorities of the region would decide on the date of the plebiscite.
They reacted extremely negatively to the initiative to hold referendums in Kyiv. President of Ukraine Volodymyr Zelensky even threatened the Kremlin yesterday via his Telegram channel that he would refuse negotiations with Russia if the plebiscites in the south of his state were not cancelled.