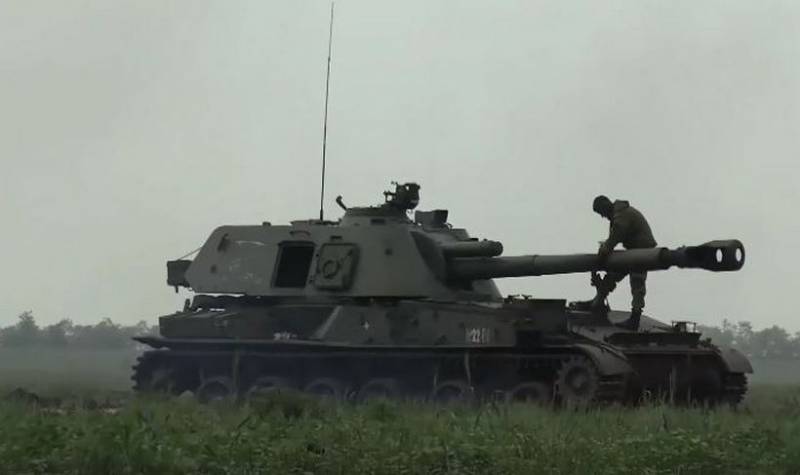 The special military operation of the Russian army on the territory of Ukraine continues, operational-tactical and army
aviation
The Russian Aerospace Forces, as well as artillery formations and missile troops, caused significant damage to enemy units. The blows were delivered both in the offensive zone and in the depth of defense of the Ukrainian army.
It is reported from Donetsk that the Sands have been completely cleared, the allied forces have stood up tightly there, now you can't knock it over. There are no major changes in Marinka, a sweep is underway, half of the territory is under our control.
The 11th Regiment, the 100th Brigade, the 1st Slavic Brigade, the assault battalion "Somalia" of the DPR army, Wagner and other units are performing well. Artillerymen deserve special praise
- Daniil Bezsonov wrote in his TG channel.
The Russian Aerospace Forces delivered pinpoint strikes on RAV warehouses and temporary deployment points for personnel of two howitzer battalions of the 44th separate artillery brigade of the Armed Forces of Ukraine in the Zaporozhye region. The destruction of two American M777 howitzers, ammunition for them, as well as towed Msta-B howitzers and other guns was confirmed. Enemy losses amounted to 150 people.
Up to 150 military personnel, two American M777 howitzers and up to 350 ammunition for them, six Msta-B howitzers, eight artillery pieces of various modifications, about XNUMX shells for Grad multiple launch rocket systems, as well as seven unmanned aerial vehicles
- said during the briefing the official representative of the Ministry of Defense Igor Konashenkov.
Artillery, attack aircraft and helicopters over the past day hit four command posts, including the 54th and 58th brigades of the Armed Forces of Ukraine. The point of temporary deployment of nationalists in the Dnipropetrovsk region was also covered. Two RAV depots were destroyed in the offensive zone. As part of the counter-battery fight, the firing positions of the artillery of the Armed Forces of Ukraine, including rocket artillery, were covered. Anti-aircraft gunners shot down five Ukrainian drones, as well as three Tochka-U missiles.