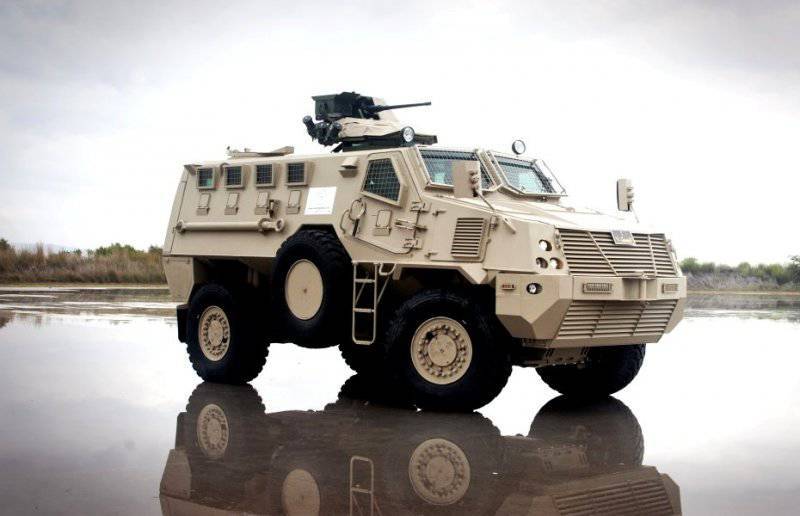 At Africa Aerospace and Defense 19, held in 23 through 2012 in September in Pretoria (South Africa), South African company Industrial and Automotive Design (IAD) unveiled a new Nyoka Mk 2012 armored vehicle with a wheel formula 2хX4. It is noteworthy that this machine, also called Masmak, is the brainchild of the joint development of IAD and the Streit Group from Saudi Arabia.
Streit Group specializes in the manufacture and modernization of armored vehicles on their own or in partnership with well-known manufacturers. The company delivered more than 20 000 vehicles to customers, many of which served in Afghanistan and Iraq. Streit's growing order book includes the protection of personal vehicles, collection cars and trucks, armored vehicles (AL-KASER, AL-MANSOUR, AL-NAIF and AL-FAISAL) for law enforcement and tactical paramilitary units. At the request of customers, the company makes reservations for commercial vehicles such as luxury sedans and SUVs.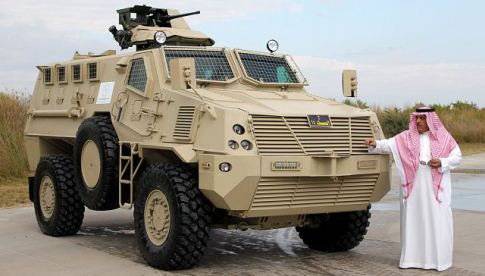 The joint venture between IAD and Streit, a motor vehicle manufacturer, means that both companies will be able to expand their production facilities and offer potential customers a wider range of commercial and paramilitary vehicles.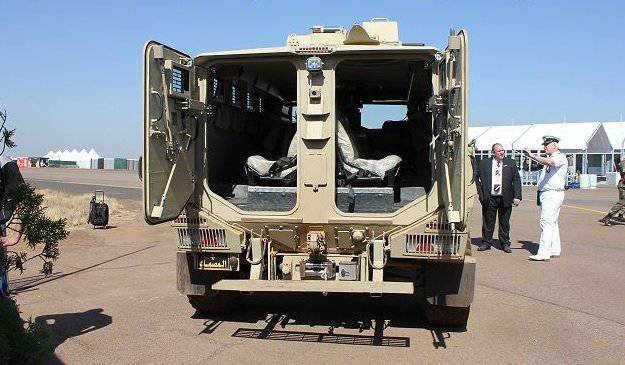 According to Muhammad al-Mutairi, President and CEO of the Saudi company: "There are several types of such vehicles on the market, but Al-Masmak offers a higher level of protection, as the car was developed on the basis of experience from military users and security companies deployed in war zones in Afghanistan and Iraq, Al-Masmak is a response to new ballistic threats and not only from standard 7.62x39 mm AK-47 rounds, but also 7.62x54 mm rounds from Russian Dragunov sniper rifles or 7.62x63 mm Russian ammunition. Al-Masmak is mainly intended for use as an armored personnel carrier for transporting personnel, but the vehicle can also be adapted for other purposes.With a maximum payload of 2000 kg, the machine is capable of serving as an armored personnel carrier, combat medical vehicle, command vehicle and
armory
platforms to a caliber of 25 mm. "Muhammad al-Mutairi added that three countries in the Middle East have already shown interest in this vehicle.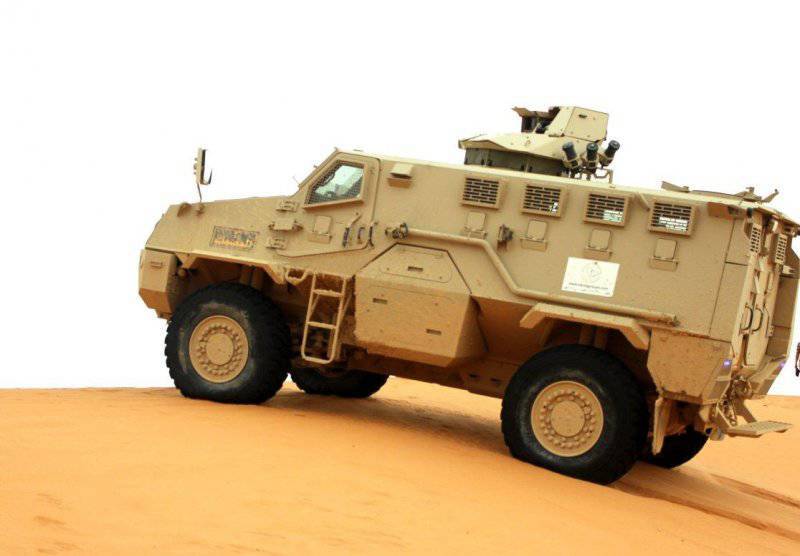 Construction and protection
Al-Masmak was created according to the standard scheme for an armored personnel carrier with a front engine, the crew is in the middle and rear of the car. The driver and commander seats are located in front of the armored personnel carrier. Eight fully armed fighters are located in the rear of the body, one is behind the driver, one in the tower, three on the left and right sides of the hull, facing the sides of the car. Seats are equipped with full seat belts. Al-Masmak's body is a monoblock, which enhances its mine protection. Two large bulletproof front windows and four small bulletproof windows with loopholes on each side of the machine provide the same degree of protection as a steel case. The landing force loads and leaves Al-Masmak through a double outward opening door at the rear of the hull. There is also one hatch in the upper back of the landing compartment. The 4X4 Al-Masmak armored personnel carrier provides (tests have been conducted in South Africa and Saudi Arabia) the 4A and 4В mine protection level according to STANAG 4569 (double anti-tank mine or 14 kg of TNT under the body, triple anti-tank or 21 kg of TNT under any wheels of any TNT kg under any wheels distance of 50 meters from the vehicle) and 5 level ballistic protection according to STANAG 3 (4569x7.62 mm @54 m / s and 890x7.62 mm @63 m / s). According to the developers, the armored personnel carrier is able to withstand fire from small arms with a caliber of 830 mm.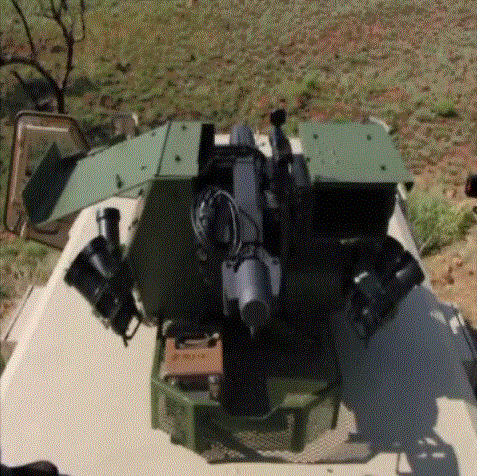 weaponry
Al-Masmak is equipped with a modern fully protected turret mounted in the front upper part of the body, armed with a 12.7-mm or 7.62-mm machine gun, including day / night sight, as well as 4 smoke grenade launchers installed on the left side of the tower. The vehicle can also be armed with an 40-mm automatic grenade launcher or a remote-controlled turret with weapons of caliber up to 25 mm. In addition, the machine has 12 th loopholes for shooting from small arms.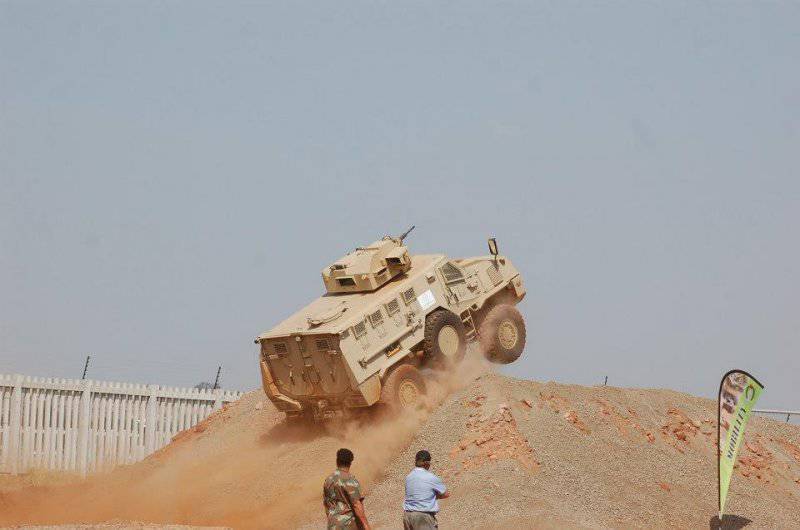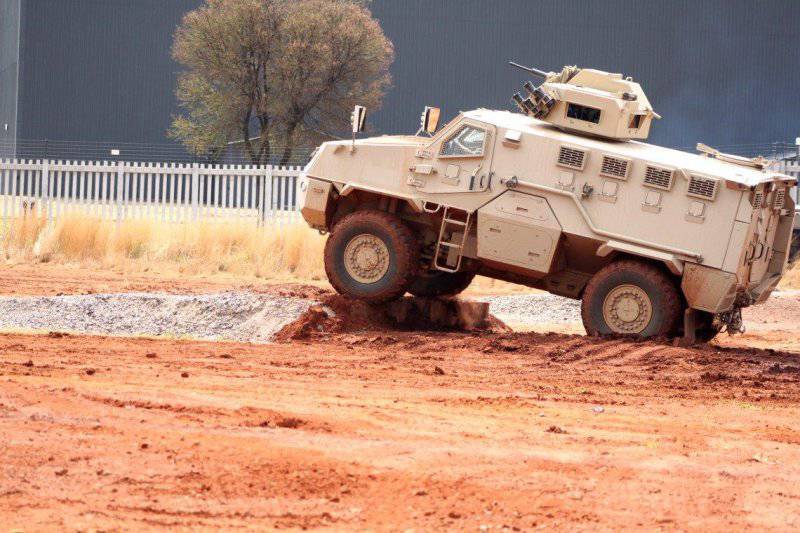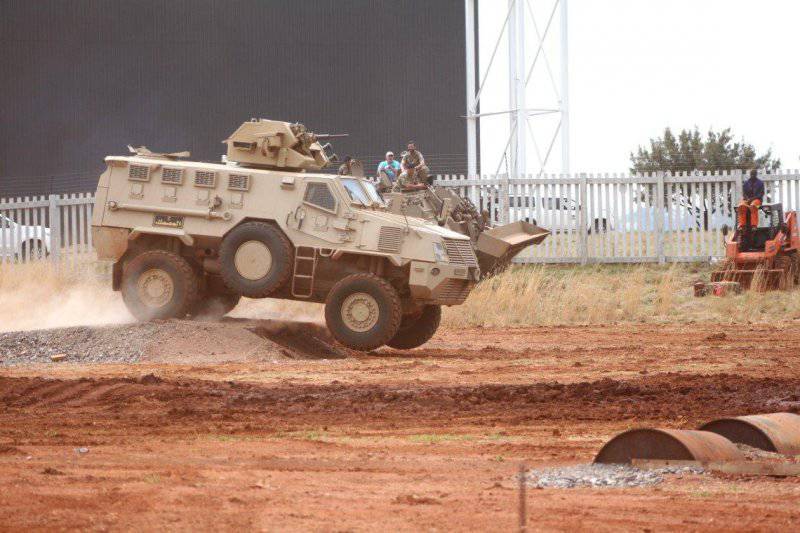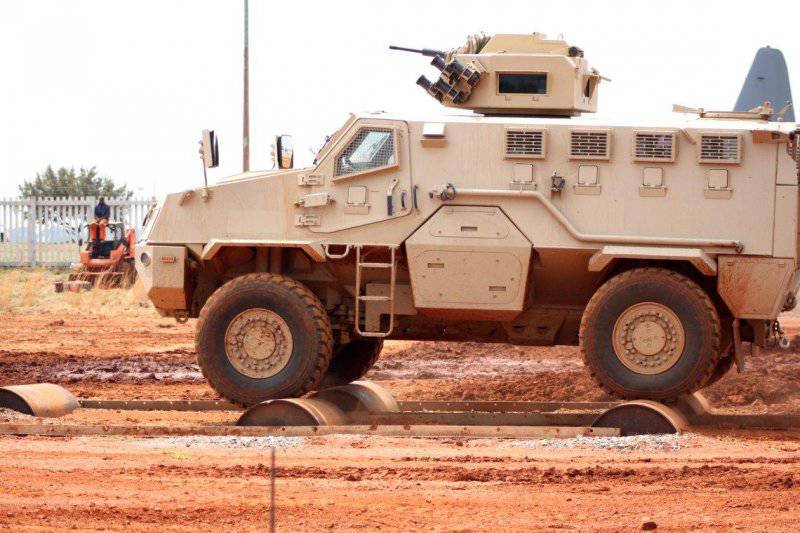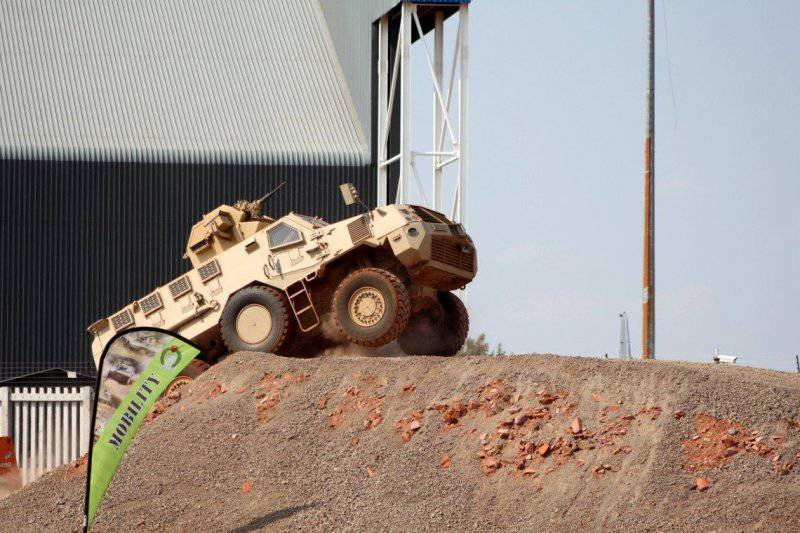 Equipment
Standard equipment Al-Masmak includes 48000 BTU air conditioning system, 2 exhaust ventilation port, central tire inflation system, satellite navigation system, radio communication, night driving, fire extinguishing system, siren, towing device and self-pulling winch.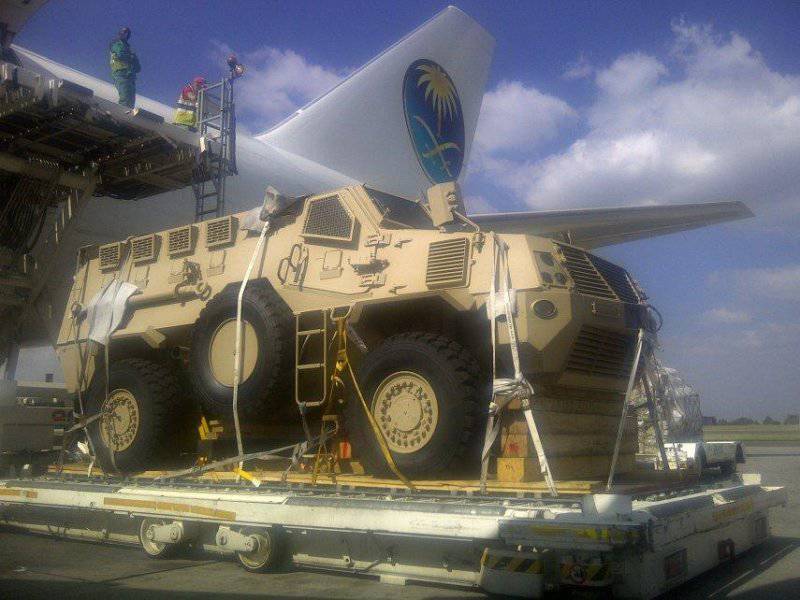 Performance characteristics:
Dimensions:
Length: 5.7 m
Width: 2.6 m
Height: 2.45 m
Crew: driver, commander and 9 soldiers, or driver and 10 soldiers, total 11 people
Weight: kg 13000 (15 tons indicated in some sources)
Load capacity: kg 2000 (maximum kg to 3000)
Engine: six cylinder, diesel
Engine power: HP 450 (can be installed engine power in 530 HP)
Power density: 39 (30) hp / t
Torque: 1695 nm at 2200 rpm
Cruising speed: 120 km / h
Maximum speed on the highway: 150 km / h
Acceleration time to 60 km / h: 10.5 seconds.
Ground clearance: 420 mm
Power reserve: 700 km (can be increased to 1200 km)
Gradeability: 70%, reversing 60%
Overcoming ford: 1
Country Developer: Saudi Arabia