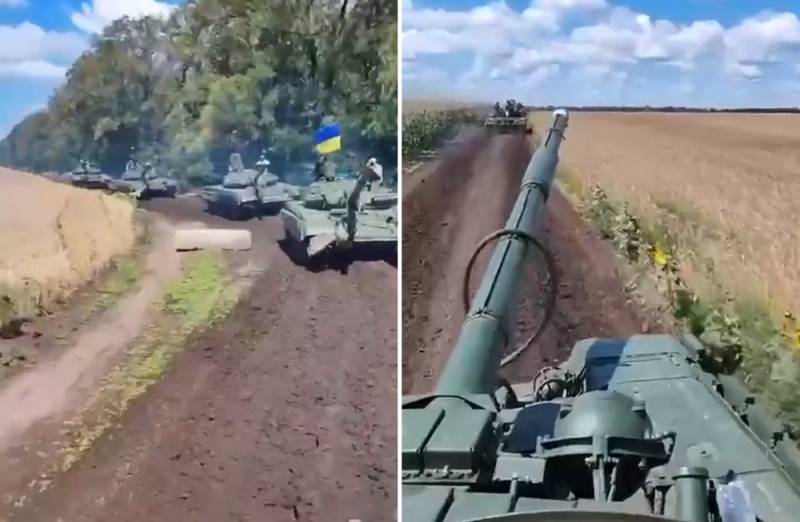 Kyiv confirms yesterday's reports about the withdrawal of troops from positions in the area of ​​Pesok and Avdiivka. After this information was announced by the General Staff of the Armed Forces of Ukraine, it also reached Zelensky, who was given the alignment by Commander-in-Chief Zaluzhny. He also named the reasons for the retreat.
According to Zaluzhny, the situation with the "withdrawal of troops" from Avdiivka and Peski was caused by the lack of artillery support from the units of the Armed Forces of Ukraine, which was allegedly transferred to the south to prepare a counteroffensive against Kherson. According to Ukrainian sources, the General Staff is opposed to any large-scale operation, saying that this could lead to heavy losses. Instead, it is proposed to carry out a series of pinpoint strikes along the entire front line in order to "pull apart" the allied forces and prevent them from concentrating on one sector.
However, Zelensky is opposed, who, like air, needs a "overcome" and preferably in the south, since people there voluntarily want to join Russia. The "counterattack on Kherson", which is actively promoted by the Ukrainian president, forces the command to transfer forces closer to the south, and plug the resulting holes with mobilized ones.
Zaluzhny reported to Zelensky about the withdrawal of the Armed Forces of Ukraine from Pesok and Avdiivka, due to the lack of artillery, it is no longer possible to keep this fortified area
- Sources say.
Whether the artillery was actually transferred to other directions is impossible to say for sure, with a high degree of probability it could have been knocked out by the Russian one. But the fact that the Armed Forces of Ukraine strengthens the southern direction is written by many Internet resources, including Russian ones. An interesting video with the transfer of military equipment appeared yesterday in social networks. It is alleged that it was filmed in the Nikolaev-Krivoy Rog direction. Pay attention to the quantity
tanks
following in the column. Let's hope that our command is well aware of all the plans of Kyiv and all these redeployments will not go unnoticed.