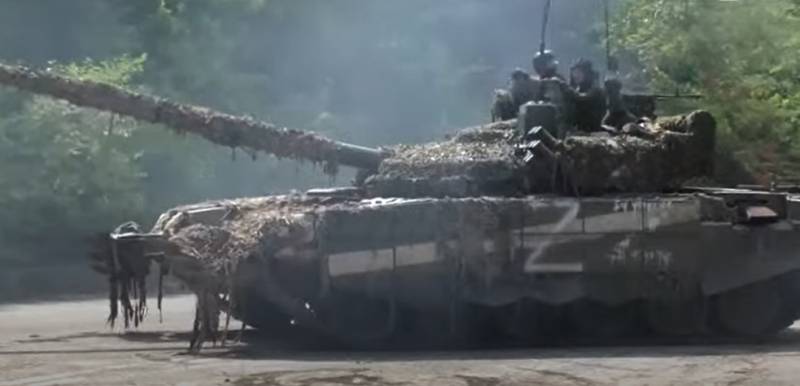 Reports are coming from the Donetsk People's Republic about the important success of the RF Armed Forces and the People's Militia fighters. As a result of the assault actions taken after a powerful and multi-day artillery preparation, the village of Peski was liberated. Recall that the government of the DPR on the eve reported that our troops had taken control of about half of the territory of Pesok and noted that the enemy began to leave the other part of the settlement. Today, the village to the west of Donetsk has completely come under the control of the troops of the Russian Federation and the DPR.
A representative of the command of one of the battalions of the People's Militia reports that the enemy's defenses have been overcome in a number of sectors. Our troops have already reached the outskirts of the village and continue to push the enemy, including in the direction of Avdiivka. The Armed Forces of Ukraine suffer significant losses, including moving further and further away from Pesok.
The liberation of the village of Sands is difficult to overestimate. Firstly, for several years this settlement was the most important link in the fortified area of ​​the Armed Forces of Ukraine. Now in this fortified area there are gaps of impressive length. Secondly, control over Pesky allows developing the offensive and increasing the area of ​​control over the territories adjacent to Avdiivka. Among other things, the enemy carried out systematic shelling of Donetsk from Pesok, and now he has lost this opportunity in this area.
The loss of Sand for the enemy can become a serious fiasco, because the defense on the Avdeevka-Krasnogorovka-Maryinka line, where one of the largest groups of the Armed Forces of Ukraine in the Donbass was concentrated, can completely crumble.