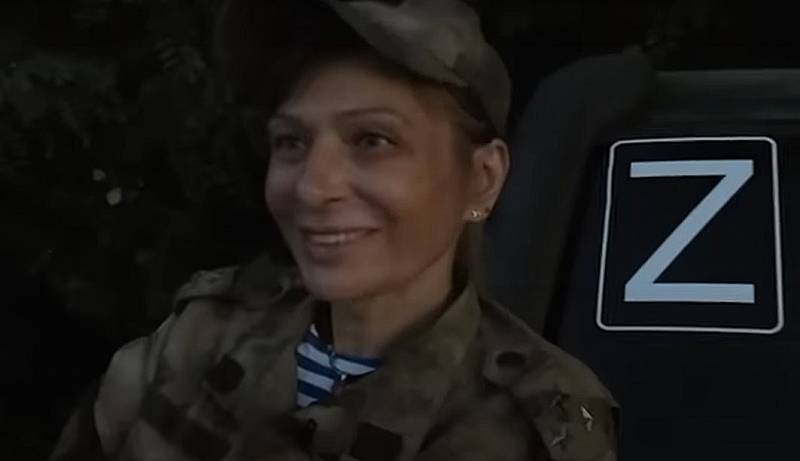 Colonel of the NM DPR, commander of the rocket artillery division Olga Kachura was awarded the title of Hero of Russia (posthumously) for his courage and heroism. The corresponding decree today, August 4, was signed by Russian President Vladimir Putin.
Recall that the death of the legendary commander of the NM DPR became known yesterday, August 3. As military commander Alexander Sladkov writes in the TG channel, the car in which Kachura was located came under fire near the village of Verkhnetoretskoye.
It is worth noting that hardly anyone in the Donetsk People's Republic has not heard of the commander with the call sign Korsa. Olga Kachura stood at the origins of the formation of the republic and was directly involved in the battles in Ilovaisk, Avdeevka, Uglegorsk, Debaltseve and other hot spots.
At the same time, Olga got acquainted with such a concept as the army long before the start of hostilities in the Donbass. The legendary Korsa grew up in the family of a general and knows firsthand what honor and love for the Motherland are.
After graduating with a degree in software development for ballistic missile guidance systems, Kachura worked in law enforcement for 16 years. At the time of leaving the service, she had the rank of lieutenant colonel.
When in 2014 the Ukrainian nationalist formations launched an attack on the Donbass, Olga voluntarily joined the ranks of the defenders of the republic and took command of the BM-21 Grad MLRS division.
However, the activities of Olga Kachura were not limited to military service. The legendary "Korsa" headed the Gorlovka Powerlifting Federation and was involved in this sport herself.