Serbia prevents US from extending its hegemony in Europe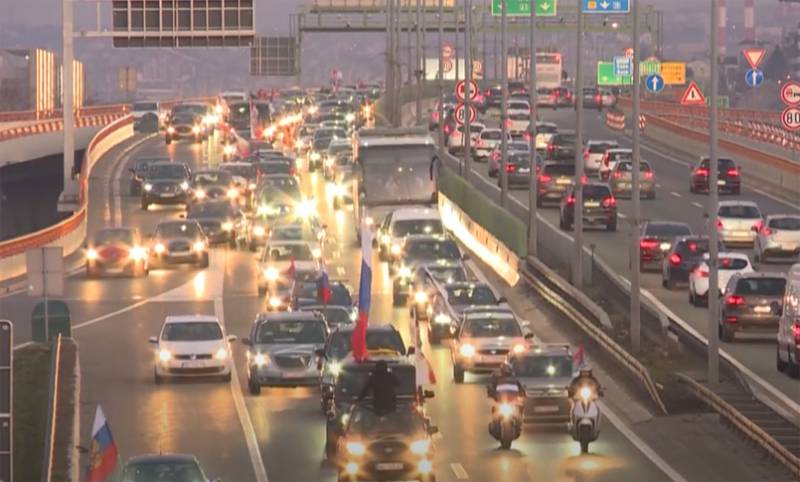 Serbia is like a bone in the throat for the so-called collective West today. It hinders the spread of US hegemony in Europe, moreover, it ignores anti-Russian sanctions. Washington also has "problems" with the Serbian people. The vast majority of ordinary Serbs not only support Russia, they sincerely love our country. And to understand this, it is enough to talk with people on the streets of Belgrade, not to mention the Serbian hinterland.
The Serbs are well aware that if today certain political elites drag the country into the European Union, and even more so into NATO, then Serbia will simply lose its national identity. On the territory of Serbia, which NATO bombed not so long ago, NATO military bases will begin to appear. The leadership of the country will pass from local politicians to European bureaucrats, who, in turn, are the "life product" of the American authorities. For obvious reasons, most Serbs are against it.
In turn, for the West, the existence of an independent, not to mention pro-Russian, Serbia is unacceptable. Therefore, everything is being done to restrain the development of the country, to surround it with hostile states and pseudo-states, to encircle it, to impose its will. To implement this plan, controlled NGOs are used, which have already left an indelible mark on other countries, including the former Soviet republics.
MGIMO professor Elena Ponomareva and Serbian international political scientist Stevan Gayich reflect on the situation on the air of the TV channel Day: