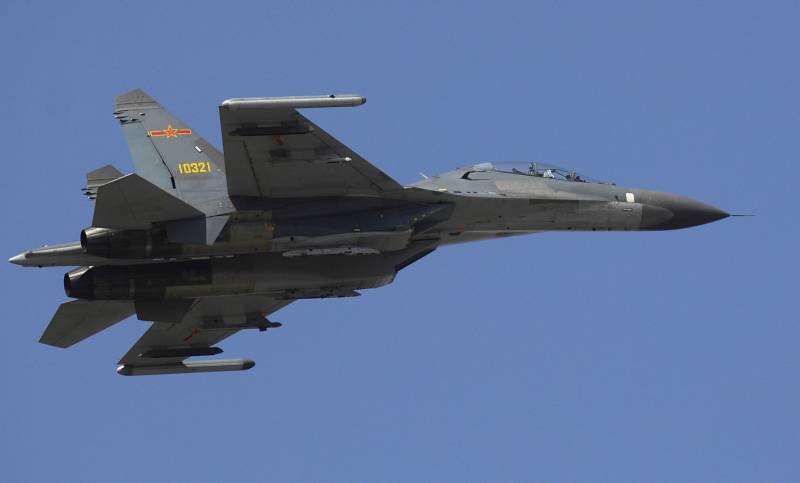 Multipurpose fighter J-11. Photo by Wikimedia Commons
To date, the People's Liberation Army of China has established a large and developed air force and naval
aviation
naval forces. They are capable of solving various combat missions, and one of the main ones is to strike at ground or surface targets. Numerous formations and aircraft of tactical and long-range aviation can conduct such combat work.
Far Potential
According to The Military Balance 2022, the long-range aviation of the PLA Air Force includes seven regiments and one brigade. These formations are equipped with H-6 bombers of various modifications. Basically, this is the technique of the latest versions, but there are also older samples in the educational units. The total number of H-6s in the Air Force is estimated at 176 units, of which more than 160 can participate in combat duty.
Naval aviation has only two long-range bomber regiments. These units also operate H-6s of different versions, corresponding to the tasks of naval aviation. The number of such equipment is up to 45 units.
Long-range bomber H-6K with cruise missiles. Photo by Wikimedia Commons
It should be noted that the World Air Forces 2022 guide from FlightGlobal provides different data. According to him, the Air Force has only 120 long-range bombers, and 30 serve in naval aviation. Why the information from the two authoritative publications is so different is not clear.
Depending on the modification, the H-6 bomber is capable of carrying up to 10-12 tons of missile and bomb weapons. Guided and free-falling conventional and nuclear bombs have been developed. Cruise missiles of a number of types with different characteristics are also used. In particular, there is a YJ-62 anti-ship missile with a launch range of 400 km.
At the tactical level
The Air Force also has tactical combat aviation, developed in quantitative and qualitative terms. The presence of 22 fighter brigades, 24 fighter-bomber brigades and 6 front-line bomber brigades is reported. These compounds contain approx. 1500 aircraft of a number of basic types. Tactical aviation bases are distributed across the border regions of China with greater density in the strategically important southern and eastern directions.
The most massive PLA fighter-bomber is the J-10 - more than 520 vehicles of various modifications, which were enough for 14 brigades. They are followed by Chinese variants of the development of the Russian Su-27. Thus, 130 J-11B / BS aircraft are operated in eight fighter and one fighter-bomber brigade. Newer J-16s in the amount of 160 units. serve in five brigades. A planned re-equipment of part of the formations is being carried out with the transition to the latest J-20 fighter-bomber. At least 50 such machines have already been mastered.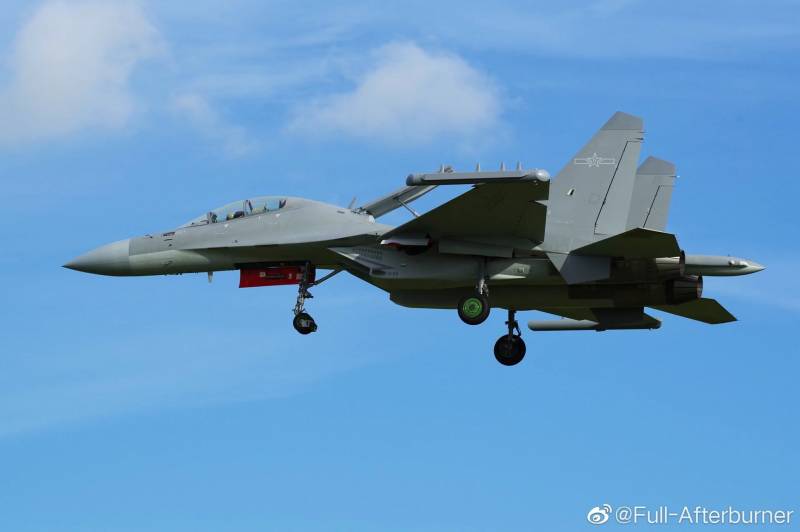 Modern fighter-bomber J-16D. Photo by Wikimedia Commons
A prominent place in fighter-bomber aviation is occupied by Russian-made aircraft. So, two brigades are fully equipped with Su-30MKK aircraft, and in one more such fighters are operated together with the Su-35. The number of Su-30MKK exceeds 70 units, Su-35s were delivered in the amount of 24 units.
One of the Air Force's most numerous aircraft is the JH-7A fighter-bomber/front-line bomber. There are from 70 to 140 machines of this type in service. They are equipped with six brigades of bomber aviation. The main task of such aircraft is to destroy ground and surface targets. Possibilities for air combat are limited.
Tactical aviation is armed with a wide range of air-to-surface weapons. There are unguided rockets and bombs of various calibers, as well as corrected and guided munitions. Various missiles have been developed and are used, incl. anti-radar and anti-ship. Depending on the type
weapons
, ensured the defeat of targets both at line-of-sight distances and at distances of 200-230 km.
naval aviation
Tactical aviation of the naval forces is noticeably smaller than land aviation, both in terms of the number of formations and the size of the aircraft fleet. It consists of only four brigades of fighter-bombers, one brigade of front-line bombers and two regiments of multipurpose carrier-based fighters. However, the current development
fleet
provides for the formation of new units and parts.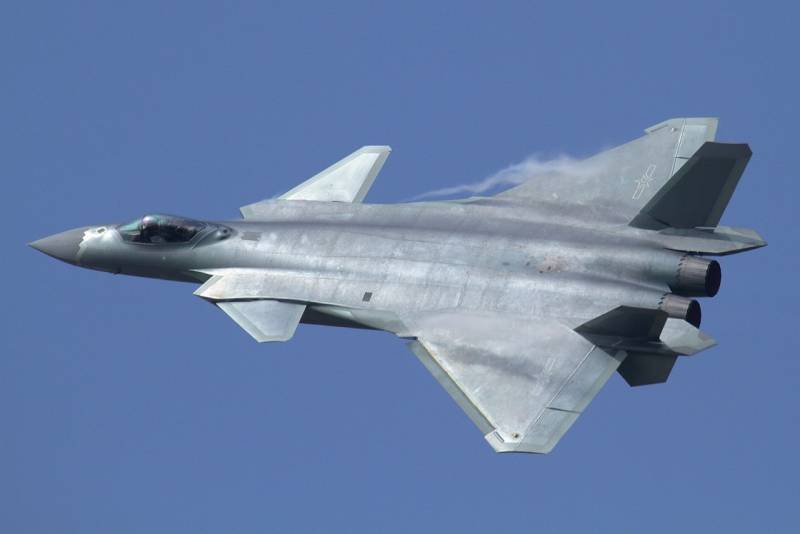 Fighter 5th generation J-20. Photo by Wikimedia Commons
Strike capabilities have about 290 naval aviation aircraft. The most numerous are the JH-7 bombers of various modifications - approx. 120 units There are also more than 70 J-11B/BS fighters, 24 Russian Su-30MK2s and at least 20 J-10s. All these machines are based on land airfields near sea lines.
Currently, the PLA Navy has two aircraft carriers with aviation groups of several dozen aircraft. The basis of carrier-based aviation is the J-15 multi-role fighter, capable of attacking targets in the air and on the surface. According to various sources, at least 45-50 such aircraft are in service.
Naval aviation is armed with the same ammunition as in the Air Force. Accordingly, these types of troops have close combat capabilities. However, for obvious reasons, the Navy is paying more attention to basic types of anti-ship missiles.
Today and tomorrow
Thus, the long-range and tactical aviation of the PLA Air Force and Navy is quite large in size, and also has a wide selection of equipment and weapons. Due to this, a sufficiently high potential is provided for solving all the main tasks, incl. to destroy ground or surface targets. At the same time, some characteristic features of the existing aviation fleet are noticeable, and the prospects for its development are also known.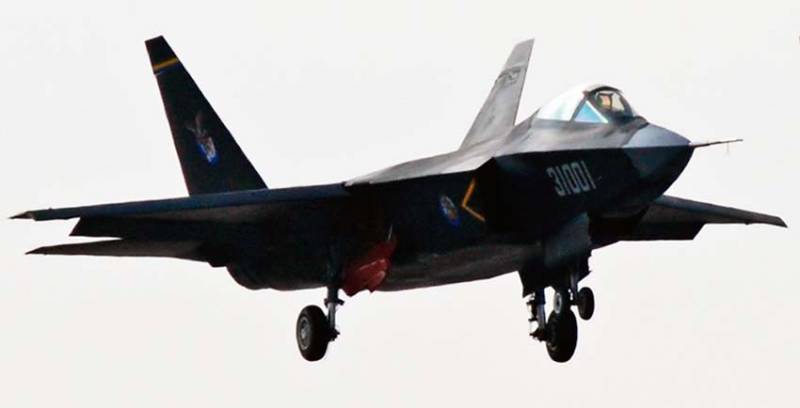 Experienced J-35. Photo Airwar.ru
First of all, the specific appearance of long-range aviation attracts attention. This branch of the military is still built exclusively on H-6 bombers - the Chinese version of the old Soviet Tu-16. Various upgrades are regularly carried out, but the potential of the design is almost exhausted, which limits the technical and operational capabilities.
A modern replacement in the form of a completely new H-20 bomber is expected only in the second half of the decade. At the same time, re-equipping all formations and units will take a lot of time, and the old H-6s will remain in service for a long time - with all their limitations and shortcomings.
The state of tactical aviation also has its own characteristics. At the same time, eight types of fighter-bombers are in service, not counting their modifications. There are both foreign aircraft and equipment of Chinese design and construction. All this significantly complicates the joint operation and combat use. However, the oldest models, such as J-8 or Su-27, will be gradually taken out of action and replaced by modern technology.
In order to re-equip and renew the fleet, the production of J-11 and J-16 aircraft continues. In addition, serial production of 5th generation J-20 fighter-bombers has been mastered. In the medium term, the latter will replace a large amount of older technology.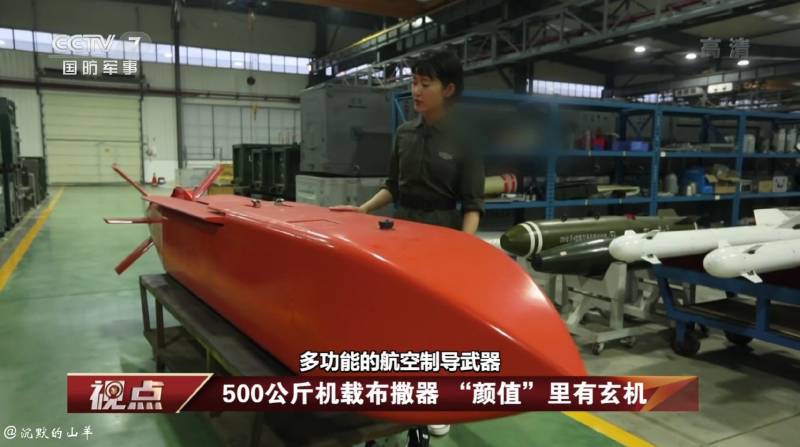 A promising aerial bomb, shown in 2020. Frame from the report of the TV channel CCTV7
In naval aviation, the main development processes are associated with the construction of carrier-based air groups. To equip existing and under construction aircraft carriers, the production of carrier-based J-15 fighters continues. In addition, a carrier-based version of the J-35 / FC-31 aircraft is being developed. Probably, dozens of such machines will also be built, but already for aircraft carriers of the following projects.
In parallel, the sphere of aviation weapons is developing. The Chinese industry regularly demonstrates new guided bombs and missiles of all major classes with different features and characteristics. In the future, some of these samples go beyond the exhibitions, and they are noticed on aircraft on combat duty.
With ample opportunities
Thus, the Air Force and Naval Aviation of the PLA Navy has a large fleet of aircraft of various classes and types with broad strike capabilities. Depending on the nature of the target and other factors, these tasks may be assigned to long-range bombers or tactical aircraft. It is also possible to choose the most effective ammunition for a specific target, combining the required range and power.
The current strike capabilities of the PLA combat aviation generally correspond to the requirements and intended tasks. In addition, measures are being taken to further develop both aviation itself and its means of destruction. All this means that the potential of military aviation will continue to remain at the required level - and China will retain the ability to respond to emerging threats.