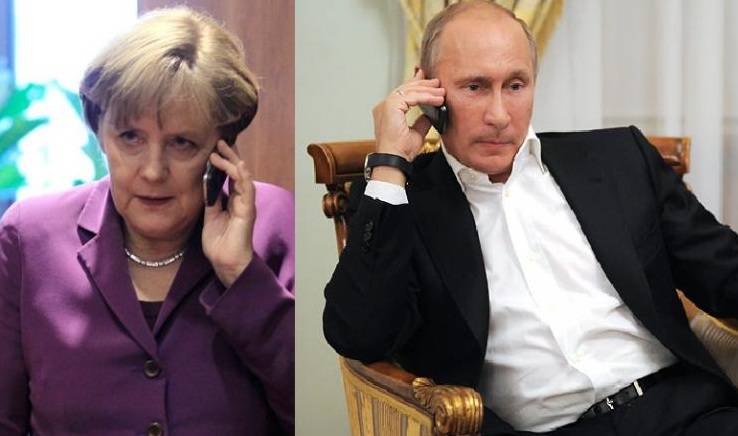 Last call
It is a sin to laugh at sick people, it is a sin to mock the unfortunate. However, let us take upon ourselves some sins. Although we will try to do without inappropriate irony about Andrzej Duda, the Polish president, shocked by Angela Merkel's call to Vladimir Putin.
No, do not fall into shock, last year's call, now Merkel did not call Putin. Too much is at stake now, and just like that, a proven long-term partner will not remind of himself. Moreover, he - or rather, she, it seems, decided to leave the political scene too early.
Moreover, much more mossy characters remain there, and are also ready to return. Why did the Polish president decide to mention the former German Chancellor Angela Merkel not quite out of place? Most likely, because the current Polish politicians are clearly in a hurry to skim the cream off the Ukrainian crisis.
And indeed, what if Europe, because of gas problems, will back down and finally begin to negotiate with Russia? After all, to be precise, Duda only remembered how shocked he was by Merkel's call to the Russian president.
He also remembered that the Frau Chancellor called in Moscow immediately after she persuaded Joe Biden not to oppose the launch of Nord Stream 2. And Duda, reminding the German newspaper Frankfurter Allgemeine Zeitung that in Germany both the first and the second of the Nord Streams were always called purely economic projects, spoke out extremely harshly against them.
He, Duda, always did not accept such an argument, and Germany and Angela Merkel personally got hit by the Polish politician primarily because gas projects with Russia "had and are causing harm to Europe" and "are deadly for us Poles." Duda recalled that he had told the German chancellor that gas projects would be "the key to Russia's dominance in the European market."
Well, he was once simply shocked by the call. According to Duda, this "should have been understood not only as an act of indifference, but also as an almost hostile act towards our part of Europe!"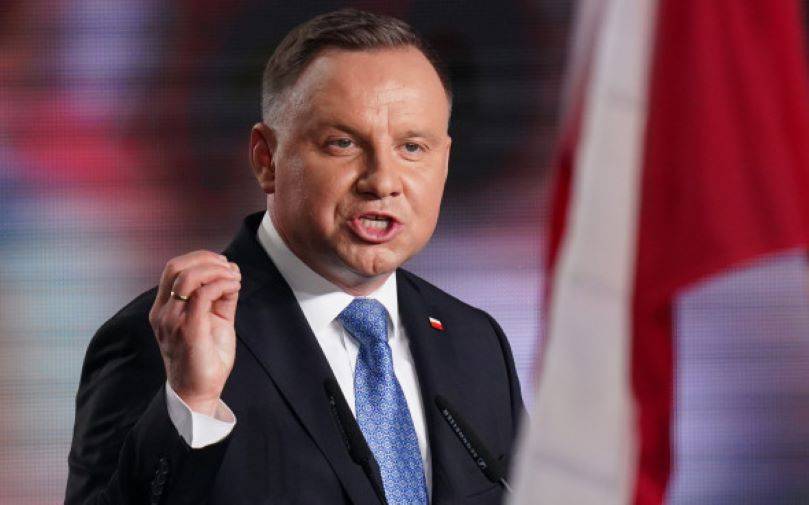 Duda can't sleep well
Polish President Andrzej Duda has always considered the SP-2 a tool in the hands of Russia. Why was he then "shocked" because of Angela Merkel's call to Vladimir Putin? A call from a year ago, a call that, with all the desire, somehow corresponds to the current situation in a different way.
Yes, Angela Merkel then backed down on the Nord Stream 2 issue, and especially after Washington was ready to refuse to oppose the project. But let's try to imagine the almost impossible. And what would happen to Duda if Merkel called Putin today?
Something needs to be done. The same Poles do not intend to resell gas, not Russian, but Norwegian - from Baltic Pipe, which is modest in comparison with SP-2. They, as you understand, also need to warm up the runaway Ukrainians.
In that case, we might as well ask ourselves this question. And as a matter of fact, what does he, Andrzej Duda, even if he is in the highest post in Poland, care about a private telephone conversation, even if he is a retired German chancellor.
And even with the president of the country, which the pan with a dubious biography and even more dubious roots hates so much. Frau does what she can, and also does something that people like the ardent Russophobe Duda cannot do. And in 2021, she did what she could, and she was not going to consult with Andrzej Duda about the call to Putin.
The Poles cannot but be given credit for their ingenuity. They passed Danish and Swedish territorial waters and zones of economic responsibility just in time, laying Norwegian gas to them. For the same Baltic Pipe with a capacity of only 5 billion cubic meters, which is not much compared to 55 billion of each of the Nord Streams. But the Poles should have enough.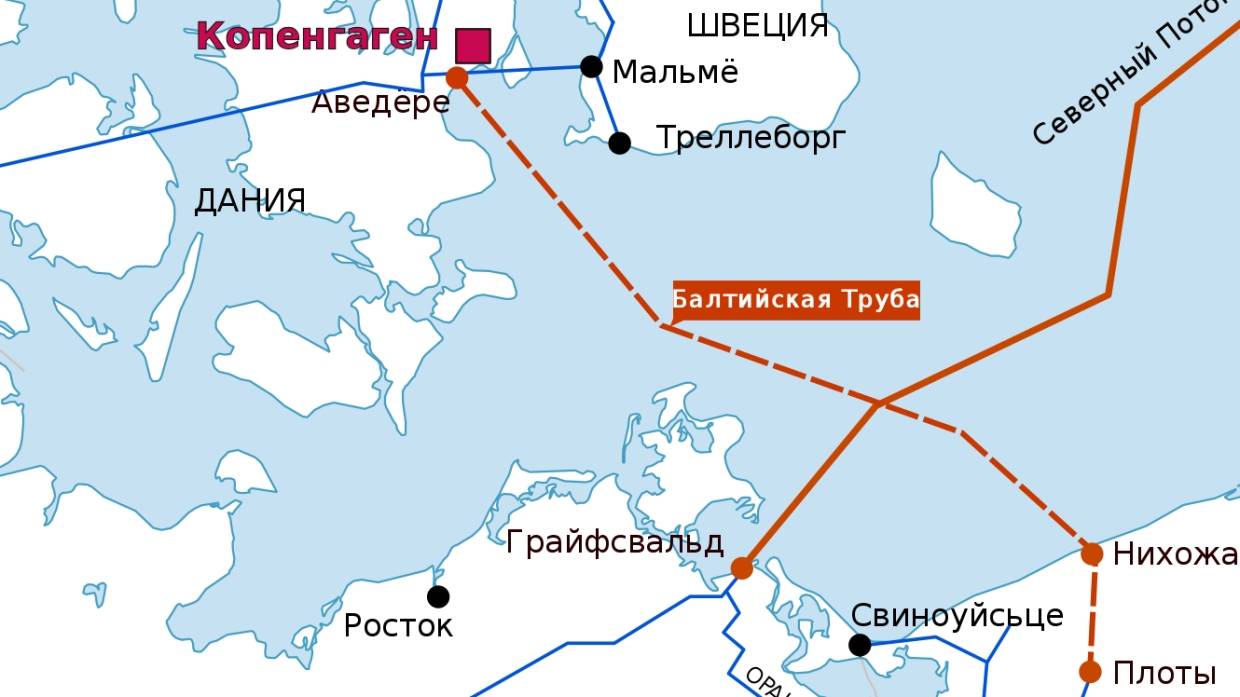 However, this is on condition that they are given Norwegian gas from the large European pipe Europipe II. It should be noted that the Polish side, without unnecessary noise, agreed on the Baltic crossroads with the two Nord Streams, both with the countries concerned and with Gazprom, since it laid its pipes on the Baltic bottom earlier.
save our carcasses
Factories in Germany are shutting down this summer, the presidential palace in Berlin was left without lighting at night, and hot water is no longer supplied to pools in Hannover. And if only Angela Merkel was involved in the gas business, perhaps there would simply be no cases.
Although difficulties, and very big ones, began with the second stream, we must not forget, even with her. And in many respects at her suggestion, especially when the "green" course was so boldly taken by the Christian Democrats. With the refusal, in addition to coal and oil, also from gas, and from nuclear energy with efficient and generally safe nuclear power plants.
This could be understood even today, when the environmentalists in power in Germany are simply manipulating the social democrats. For those "convenient for everyone" Olaf Scholz, by all indications, is about to be uncomfortable for anyone. But four or five years ago.
Let us recall that even then, we will recall, the harsh raids on Russia began, using energy as
weapon
, and everything looked too much like an inferior camouflage in favor of an overseas conductor. And, by and large, there is no difference who is in power at this particular moment both in the White House and in Washington - Democrats or Republicans.
Even last fall, when Merkel left the post of chancellor, she got a great deal for supporting the Russian gas pipeline, which allegedly "provoked" the crisis. And it is no coincidence that many political scientists who are quite loyal to the CDU, German, pay attention, directly said that Merkel had leased both Germany and the EU as a whole to America on an indefinite basis.
And these days, for some reason, very synchronously with the complaints and insults of Andrzej Duda in the popular yellowish Bild, columnist Julian Repke once again directly accuses Angela Merkel of Germany's current energy difficulties. I wonder if she will keep silent?
For example, another German ex-chancellor, Gerhard Schroeder, is already acting, although more in his own interests. Spending his vacation now not just anywhere, but in Moscow, he may well bargain for a post on the board of directors of Gazprom, which he recently resigned from.
It is on this occasion that, in concluding, we are simply obliged to note once again that one can no longer hold high political posts, but it is very difficult to stop being a politician even in extreme old age. Especially for people like Frau Merkel, the German Mutti, still respected by us. The last call even returned something in this regard.