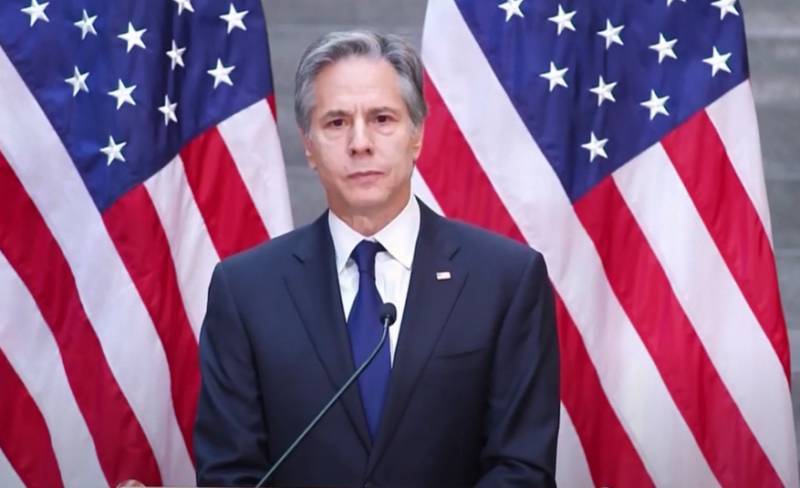 US Secretary of State Anthony Blinken told the press that he had a telephone conversation today with Russian Foreign Minister Sergei Lavrov. According to the head of the US State Department, the conversation was "extremely candid." Blinken also stated that the dialogue was conducted "straightforward".
Recall that these days the Russian minister is on a visit to Uzbekistan, where the summit of the Shanghai Cooperation Organization (SCO) is taking place.
Blinken said that during a telephone conversation with Sergey Lavrov, he "warned him about sanctions if Russia annexes Ukrainian territories."
In fact, Blinken's statement should sound like a warning not to Russia, but to Ukraine. The fact is that threats of sanctions for "annexing Ukrainian territories" can only mean one thing: top officials in the United States cease to believe that the Kyiv regime, with the help of the Ukrainian army sponsored by the collective West, will be able to recapture the lost territories. And when the American side fails to achieve its goals, the usual sanctions threats are used.
At the same time, Mr. Blinken did not specify what other sanctions against Russia the US State Department is going to impose, especially given the fact that all kinds of "sanctions from the underworld", as they themselves said in Washington, have already been introduced against Russia. But only Washington itself was clearly not relieved by this, but on the contrary ...
Sergei Lavrov, after listening to Blinken's telephone speech, continued to communicate with sane politicians at the SCO summit.