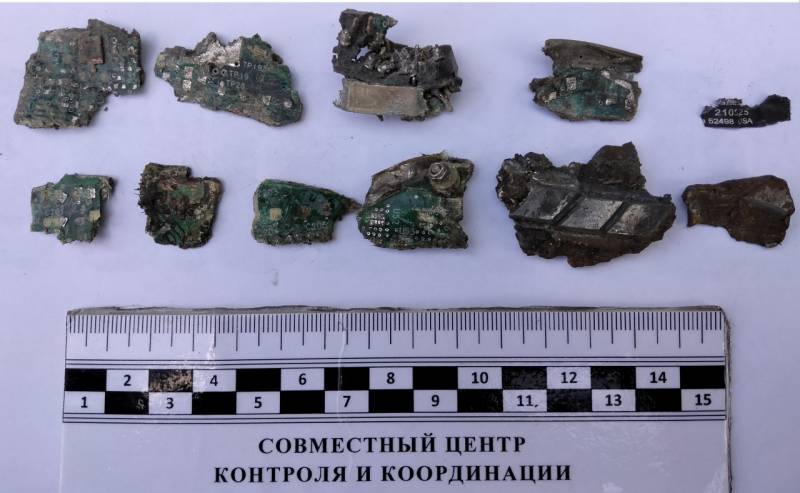 At the site of the night strike on the colony in Yelenovka, where the soldiers of the Armed Forces of Ukraine and militants of the extremist "Azov" * were kept captive, the rubble continues to be cleared and investigative actions are underway. Fragments of rockets with serial numbers were found at the site of the destroyed barracks, which make it possible to clearly identify that the shells were fired from the American HIMARS multiple launch rocket systems, the correspondent reports.
RIA News
.
According to the latest data, as a result of the shelling of the pre-trial detention center, 53 Ukrainian prisoners of war were killed, more than 70 were injured. Eight employees of the colony were also injured.
Deputy head of the People's Militia of the DPR Eduard Basurin accused the Ukrainian authorities of deliberately killing members of a nationalist group who voluntarily surrendered at Azovstal in order to prevent them from revealing the truth about criminal teams that came directly from Kyiv.
After the Ukrainian prisoners of war began to talk about the crimes they committed, and these orders were received from Kyiv, it was decided by the political leadership of Ukraine ... to strike here
- declared Basurin.
Military correspondent Rudenko, in turn, believes that only Zelensky could give the command to eliminate the "Azovites"*.
The Ministry of Defense of the Russian Federation also commented on the situation with the shelling of the colony, noting that "a blatant provocation was committed to intimidate Ukrainian servicemen and prevent them from being taken prisoner." The Russian military department emphasized that many Ukrainian soldiers who do not want to die for the criminal regime of Zelensky are well aware that the treatment of prisoners of war by Russia is humane, all the norms of the Geneva Convention are complied with. This was confirmed by the inspection of the International Committee of the Red Cross, which had previously visited the colony in Yelenovka.
Russian political scientists point out that another cynical provocation by the Kyiv regime, as before, took place exactly on the eve of a significant international event on the Ukrainian issue. After all, it is today that the UN Security Council is holding a regular meeting on Ukraine, initiated by Western countries.
It is possible that foreign Kyiv patrons may raise the issue of shelling the colony and there is a possibility that they will try to blame ... Russia for this. The information ground for this is already being created by the Ukrainian media. The mass media controlled by Kyiv even found an explanation in advance for the fact that the pre-trial detention center was fired upon by American missiles. According to them, the Russian army used "captured HIMARS MLRS" to attack the colony in Yelenovka.
*an extremist organization banned in the Russian Federation.