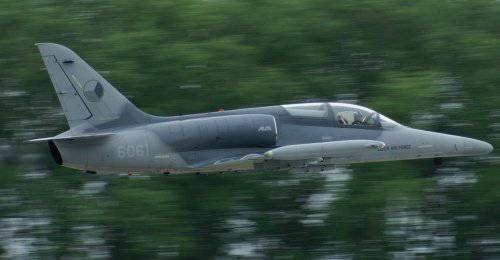 Iraq agreed to buy from the Czech Republic a batch of 24 combat training fighter Aero L-159 ALCA. Reports about it Lenta.ru with reference to Reuters.
The cost of the transaction, according to the representative of the Czech Defense Ministry, could reach a billion dollars. In this case, the first four aircraft, according to the Iraqi side, Baghdad will receive free of charge in the next seven months.
A preliminary agreement on the purchase of a lot of L-159 by Iraq was reached as early as 2010. Negotiations on the conclusion of the transaction were with varying success. In addition to the aircraft, the Czech Republic intended to offer Iraq several programs for the modernization of weapons systems and simulators.
The purchase of Czech fighters is taking place as part of the replenishment program of the Iraqi Air Force. In September 2010, Baghdad also ordered X-NUMX F-18IQ Fighting Falcon fighters from Washington. Subsequently, the order was doubled. The first batch of US aircraft Iraq should receive in September 16 of the year.
Iraq arms now are light attack aircraft Cessna AC-208, reconnaissance aircraft AMD Alarus CH2000, Beechcraft Super King Air 350 and Seabird Seeker ER SB7L-360A, transports Lockheed Martin C-130E, Cessna 208B and King Air 350ER, training aircraft Utva Lasta 3 and 15 Hawker Beechcraft T-6A, as well as transport helicopters Mi-171E.
Relations between Washington and Baghdad have recently become complicated. According to the US, Iraq allows Iran to supply through its territory
weapons
Syria, where there is a civil war.