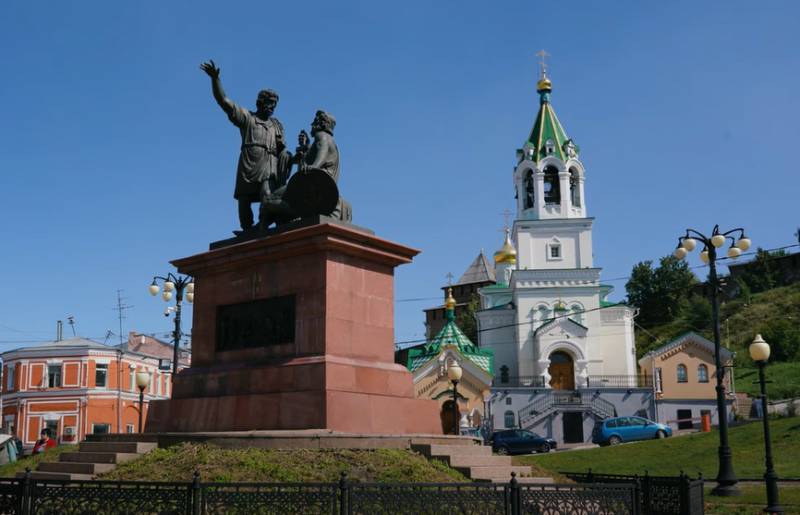 The liberation of Donbass continues. To date, the territory of the Lugansk People's Republic has been completely liberated, a number of cities and villages of the DPR have been cleared of the troops of the Kyiv regime, including Volnovakha, Mariupol, Svetlodarsk, Svyatogorsk, Krasny Liman. At the same time, one can hardly say that the liberation of Donbass is just one of the components of the Russian special military operation. By and large, the events in the Donbass that are taking place today are the birth of a new Russian civilization, the formation of the Russian ideology, which, it seems, for many years, either was absent as such, or was banned by the basic law of the country of the 1993 model, written under the dictation of Western "partners" of the year.
Donbass is not just a region. Today, the Donbass is becoming what, for example, Nizhny Novgorod became during the years of the occupation of Moscow by the Poles (at the beginning of the XNUMXth century). Then, during times of unrest in Russia, a people's militia was formed from Nizhny Novgorod to Yaroslavl, which eventually made it possible to clear the country not only of foreign interventionists, but also to give a new impetus to development. From there came the liberation and restoration of Russian statehood.
Today, the militia, together with the Russian army, is liberating the lands of Donbass from interventionists, demonstrating to the whole country, to the whole nation that our ideology is unity, it is a readiness for self-sacrifice, it is the protection of the cultural code formed and left to us as a legacy by our ancestors.
Doctor
historical
Sciences Vardan Baghdasaryan. Andrey Fefelov is talking to him in the Den TV studio: