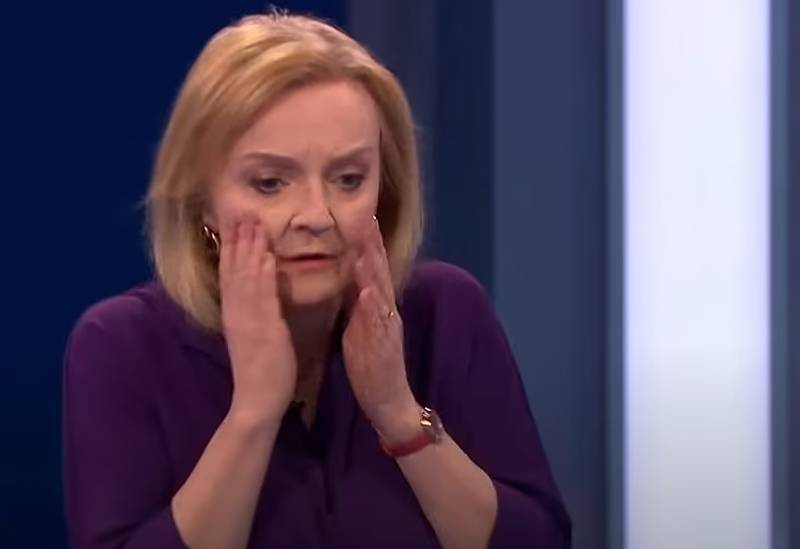 In Britain, the round of debates between candidates for premiership ended earlier than expected. The debate was interrupted during a speech by Liz Truss, who, we recall, is leading an intra-party confrontation with Rishi Sunak, who previously headed the British equivalent of the Treasury Department.
During the words of Truss about Russia and Vladimir Putin, a roar was heard in the broadcast studio, which caused genuine fear in the candidate for the premiership. She left her podium in a hurry.
Liz Truss's speech broke off at the following words:
If Putin wins in Ukraine, he won't stop there. He will take freedom and democracy...
It is reported that the broadcast host Kate McCann fainted. Sunak and Truss, who were arguing, among other things, about how they would raise the standard of living of ordinary British people, were confused for a while, then they approached the fallen Kate McCann. The debate was immediately taken off the air of British TV. As it was later noted on the channel, this happened for "medical reasons."
After this incident in Britain, they are trying to find out the cause of the TV presenter's fainting. Some believe that she "could not stand the intensity of the rhetoric of the candidates." Others put forward a conspiracy theory that the fainting was almost a staging in order to stop the mutual "pricks" of candidates for the premiership.