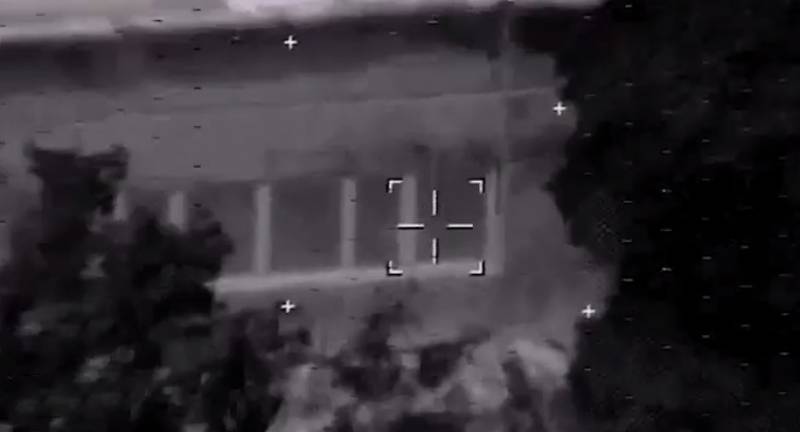 Russian troops are increasingly active in the course of a special military operation in Ukraine using light multi-purpose guided missiles (LMUR). In particular, this is about
weapons
, which is designated by the code name "Product 305" ("Product 305E"). "Military Review" earlier in one of the videos published footage that was filmed when using the camera of the rocket itself by one of the means of the Russian military
aviation
. Then LMUR hit the hangar, which was the military equipment of the enemy.
This time, video evidence appeared on the network of how the "Product 305E" flies literally into the window of the location of one of the units of the Armed Forces of Ukraine.
The video is shown by the reporters of the Russian Spring.
On the footage, you can see how the LMUR flies along its trajectory towards a two-story building. This is the barracks of one of the military units of Ukraine. The last frame of the video is a frame when a Russian missile, allegedly fired by the crew of an attack helicopter, flies through the window - as they say, "through the window" to the Armed Forces of Ukraine.
This is further evidence of the accuracy that is inherent in the "Product 305", as well as evidence of the versatility of LMUR. These missiles can be used as standard weapons not only for helicopters, but also for aircraft and attack drones. At the same time, the LMUR is capable of defeating various objects, including armored vehicles, fortified positions, or, as in this case, the location of enemy personnel.