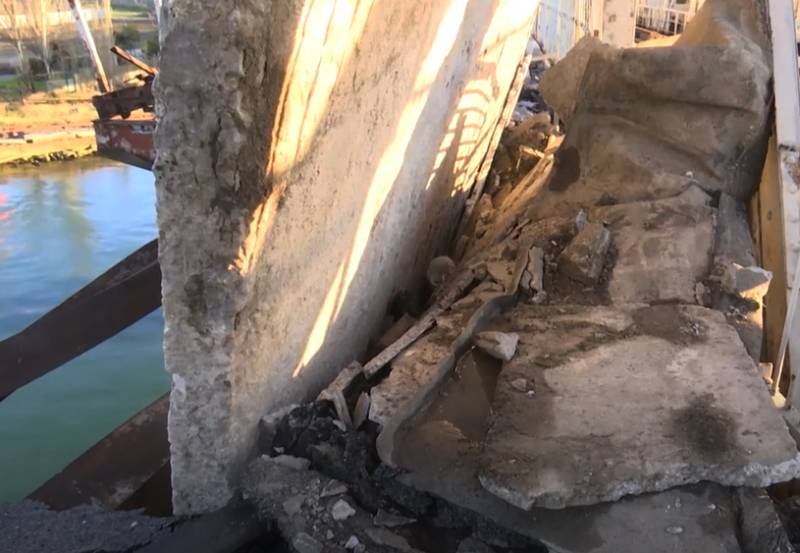 The expression of an adviser in the office of Zelensky Oleksiy Arestovich that "the Armed Forces of Ukraine did something wrong, as a result of which the encirclement of Russian troops north of Kherson broke down," can turn into a real motto of the Ukrainian army and a kind of meme. Guided by the terminology of an adviser in the office of the head of the Kyiv regime, one can say that "the armed forces of Ukraine did something wrong in the Odessa region", which led to the defeat of Russian high-precision
weapons
at least three objects in this region.
According to the latest reports, the missiles hit near the bridge in Zatoka and near the village of Karolino-Bugaz. There are railway stations in Karolino-Bugaz, which, through the bridge in Zatoka, were connected by a transport corridor with the territories on the right bank of the Dniester Estuary. Previously, fuel and lubricants and often weapons were supplied through this railway line to the Odessa region through Romania and Moldova.
"The Ukrainian troops did something wrong" in the area of ​​the village of Belenkoye in the same Odessa region. According to the latest information, a large warehouse for storing various types of ammunition was destroyed by a missile attack there. He belonged to military unit A-1319. The village of Belenkoye itself is located on the Black Sea coast - near the Shabolat estuary, which is southwest of the aforementioned Zatoka.
Recall that earlier in the Odessa region, repair teams repeatedly tried to restore the bridge across the Dniester estuary, which is extremely important for operation in the interests of the Armed Forces of Ukraine. But Russian missiles every time nullify any results of work at this facility.