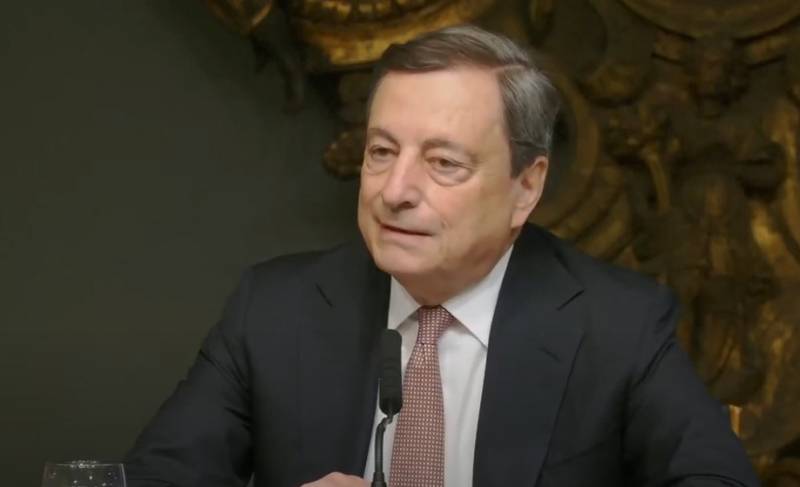 The Spanish press published an article by columnist Bernardo Miguel, where he reflects on the resignation of Mario Draghi from the premiership in Italy. Recall that in connection with the resignation of Draghi in Italy, new elections are scheduled, where, as it is believed, political forces associated with the party of Silvio Berlusconi can celebrate the victory.
In the Spanish El Pais, the author writes that the situation in Italy is "not in favor of the unity of the European Union." Miguel, referring to unnamed diplomatic sources, writes that in Italy the principles of neutrality regarding the conflict in Ukraine are increasingly being voiced.
From the material:
Brussels believes that in connection with the resignation of Mario Draghi in Italy, this country can, at best, become a weak link in terms of confronting Russia, and at worst, a Trojan horse of Vladimir Putin in the EU.
First of all, as reported, such concerns among EU officials are due to Italy's dependence on Russian energy.
Recall that last week Silvio Berlusconi pointed out to the Italians that during his premiership, energy prices in Italy were many times lower than today, as was the inflation rate. At the same time, Berlusconi said that even in the event of the victory of his party "Forward, Italy!" he will not take the post of prime minister, since "there are other worthy representatives in the party."