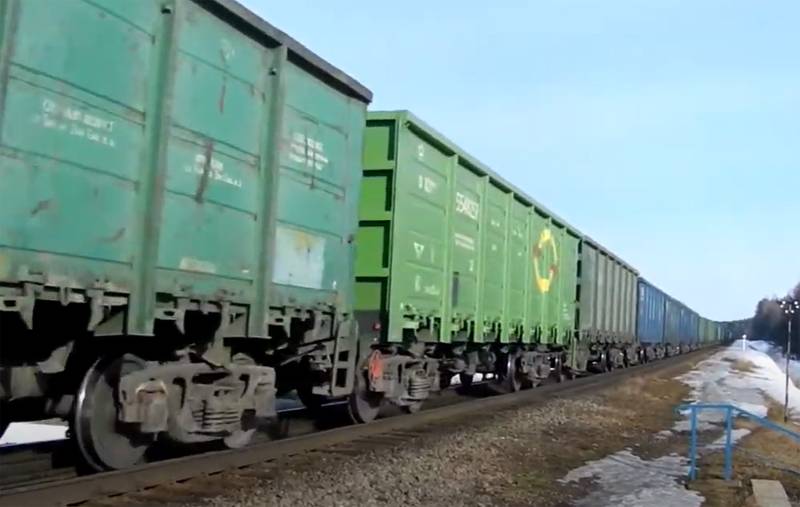 The Lithuanian authorities announced the full resumption of the transit of Russian goods by rail on their territory. Recall that earlier the Lithuanian regime announced the introduction of a ban on the transit of "goods subject to sanctions" to the Kaliningrad region and vice versa. The Russian authorities responded by saying that they would take tough retaliatory measures if this decision was not reversed, and turned to the European Commission for "clarification". They said that they did not give any directives to Vilnius (which, by the way, claimed that it was acting within the framework of the sanctions imposed by the EU) on this matter, and the ban on transit was a "Lithuanian interpretation".
Now, on the air of one of the Lithuanian radio stations, the head of the state-owned company Lithuanian Railways, Mantas Dubauskas, said that the transit of Russian cargo that fell under the sanctions to Kaliningrad and back via Lithuanian railways is being resumed.
At the same time, Dubauskas noted that Lithuania reserves the right to "enter the codes of Russian sanctioned cargoes into its database" in order, as he put it, to increase the level of control over the movement of goods through Lithuanian territory.
Against the backdrop of this decision by Vilnius, experts expressed the opinion that, firstly, Vilnius "took into account the instructions of the European Union", and secondly, the unhindered passage of goods to the westernmost region of Russia is an "unspoken part" of the agreements that were reached the day before in Istanbul , where, we recall, the so-called "grain agreement" was signed.