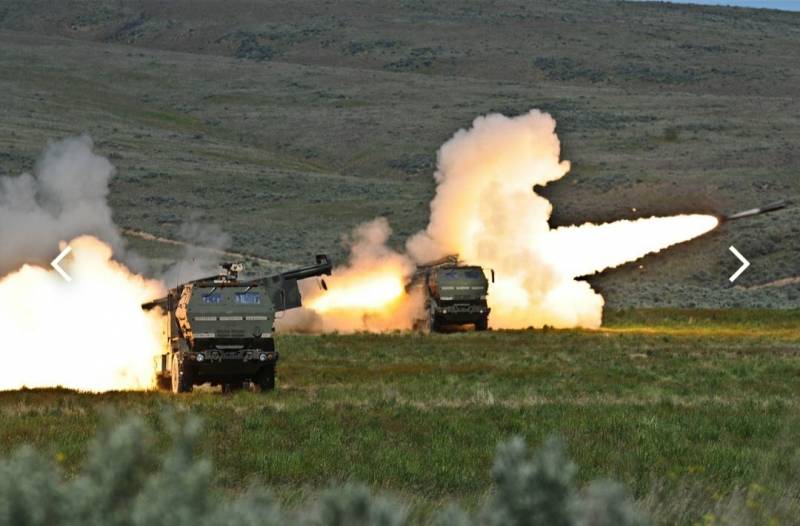 The American edition of The New York Times notes that the Ukrainian authorities are trying to persuade the West to increase military support for Kyiv, and as evidence of the effectiveness of the actions of the Ukrainian Armed Forces, recent strikes from American Himars rocket launchers on Russian ammunition depots are cited.
Ukraine is trying to show that it can defeat Russia.
Apparently, military support for Kyiv has weakened and skepticism has appeared in the West that Ukraine can win even with the help of modern
weapons
writes The New York Times.
New arms deliveries were the main message of the recent speech in the US Congress by the wife of Ukrainian President Olena Zelenskaya, as well as an interview of the Minister of Defense of Ukraine with Western media.
However, Western experts believe that in the foreseeable future, no positive shifts in favor of Kyiv are planned. In the administration of the Ukrainian president, they want to turn the tide of the war before winter, as the head of the Office of the President Yermak said. Previously, the so-called fracture was announced before the end of summer.
According to The New York Times, there are three problems in the US military and political circles related to the supply of weapons to Kyiv:
• depletion of own reserves;
• lack of confidence in the ability of the Armed Forces of Ukraine to quickly master the incoming volumes of weapons;
• fear of a premature counter-offensive of the Armed Forces of Ukraine, which will bog down.
As American analysts write, it is still unknown whether Ukraine is able to defeat the superior forces of Russia with the supplied means. However, Kyiv's pleas for more and more weapons have become so frequent that in the West they are trying to respond less and less, the New York Times concludes.