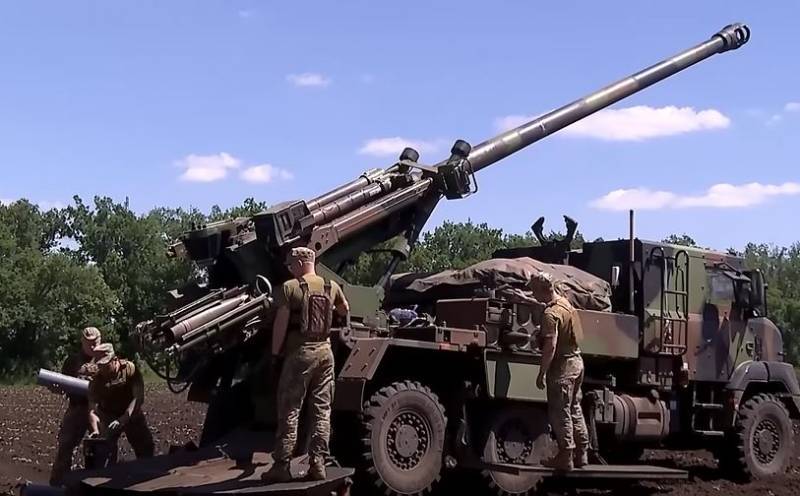 The provision of military assistance to Ukraine affected the defense capability of the French army, the government will be forced to allocate funds for the purchase of new weapons to replace those sent to Kyiv. In particular, Paris intends to restore the previous number of CAESAR self-propelled artillery mounts, reports France-Presse.
According to the publication, the government plans to allocate 85 million euros for the purchase of new self-propelled howitzers; According to available data from open sources, in total, the French army was armed with 76 CAESAR artillery installations before the start of the special military operation of the Russian army in Ukraine.
The amount of 85 million euros will allow us to replenish (arsenal)
- said the Minister of Defense of France Sebastian Lecornu.
At the same time, Nexter, which manufactures CAESAR self-propelled guns, said that it takes 18 months to manufacture one installation.
Recall that France transferred 18 CAESAR self-propelled artillery mounts to Ukraine in two batches. The first of 12 howitzers arrived in Ukraine in the spring of this year, in May, Ukrainian resources reported on the use of these self-propelled guns in the Donbass. In mid-June, French President Macron visited Kyiv and promised Zelensky a second batch of howitzers, but from six pieces. They are currently "on the way", as stated in Paris.
ACS CAESAR - 155-mm self-propelled wheeled artillery developed by GIAT Industries. Serially produced since 2007. Self-propelled guns carried ammunition - 18 shells, rate of fire - 6 rounds per minute. The howitzer is capable of using the entire range of 155-mm artillery ammunition from NATO countries.