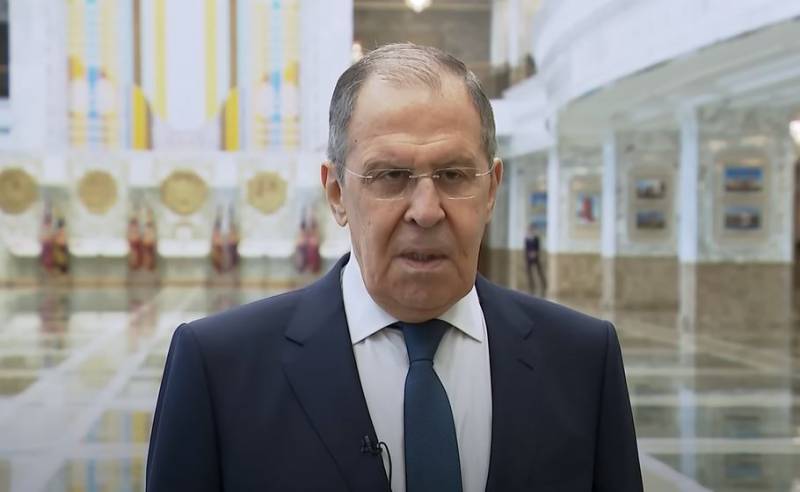 The tasks of the special military operation of the Russian army in Ukraine have not changed, but the geography has changed. According to Russian Foreign Minister Sergei Lavrov, at present we are talking about the liberation of a much larger territory.
Russian minister in an interview with the editor-in-chief
RT
and media group "Russia Today" Margarita Simonyan explained Russia's position on the special military operation conducted in Ukraine. According to him, the task before the troops is still the same - this is the demilitarization and denazification of Ukraine, but the geography has already changed. If earlier the conversation was only about the liberation of the DPR and LPR, now these are much larger territories, including the Kherson and Zaporozhye regions, as well as other territories of Ukraine.
Now the geography is different. This is far from being only the DPR and LPR, it is also the Kherson region, the Zaporozhye region and a number of other territories, and this process continues, and continues consistently and persistently
- he said.
Lavrov emphasized in particular that the West, by supplying
weapon
Ukraine, it only makes things worse, because the longer it is, the further Russia will move the line from its borders, freeing Ukraine. Russia does not need a nearby territory controlled by nationalists, from which a threat will come not only to Russia itself, but also to the liberated territories.
(...) we cannot allow the part of Ukraine that Zelensky will control or whoever replaces him to have weapons that will pose a direct threat to our territory and the territory of those republics that have declared their independence
- added Lavrov.