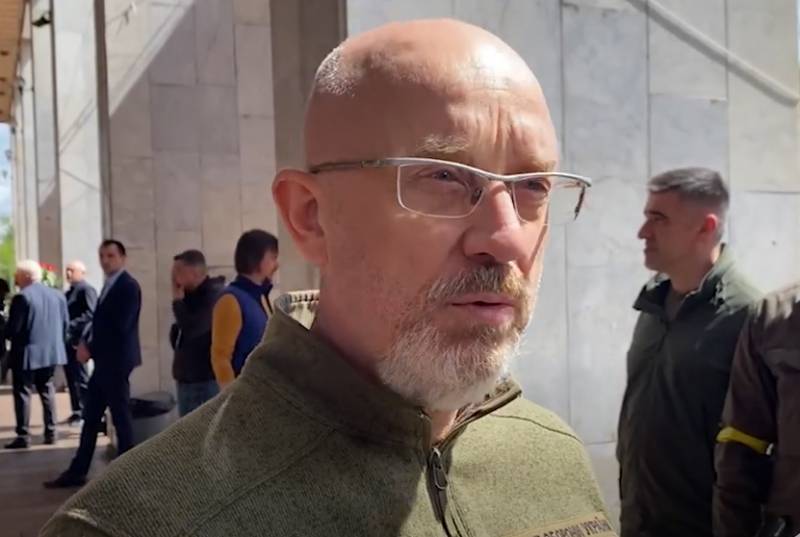 The Minister of Defense of Ukraine Reznikov, in an interview with journalists, made a statement that is being actively discussed in Ukraine itself. Reporters asked the Ukrainian minister to comment on possible options for a "counteroffensive in southern Ukraine", which Reznikov himself had previously announced. Recall that last week the head of the Ministry of Defense of Ukraine said that an order had been received from Zelensky to de-occupy the southern regions of the country. Reznikov also said that Ukraine is gathering a million-strong army for "de-occupation actions."
Answering a reporter's question, Alexei Reznikov said that "probably there was some misunderstanding."
Minister of Defense of Ukraine:
You can say what happened, as it is in English, misandestanding - misunderstanding. I did not talk about the gathering of a million-strong army in an interview with the British Times. I was misunderstood. Let them forgive me, but my English is not native.
This statement made even more confusion for the Ukrainian inhabitants. If the "minister was misunderstood", then it turns out that no gathering of armed formations with a large number of individuals for a "counteroffensive to the south" is no longer expected. But this "counteroffensive" was announced literally in the coming days.
In fact, this episode once again makes it clear that the Ukrainian authorities themselves are confused in their false statements, but continue to demonstrate their intention to "feed" ordinary Ukrainians with them.