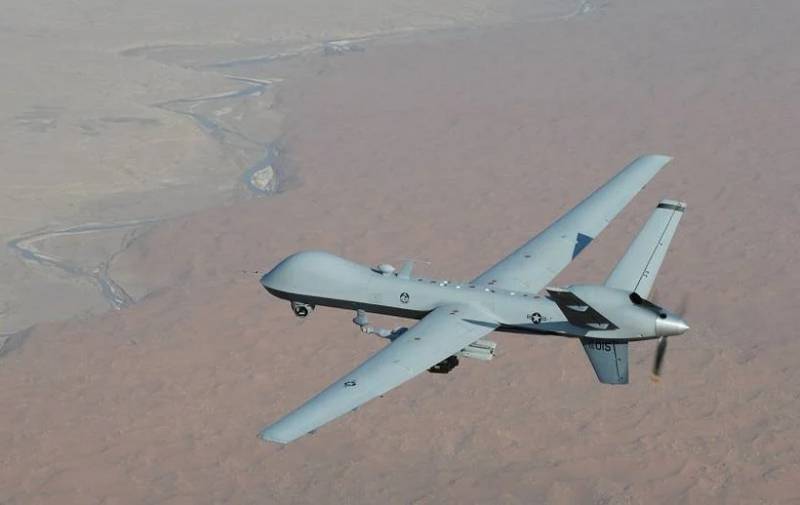 The US Air Force has lost an MQ-9 Reaper reconnaissance drone. An American drone fell on the territory of Romania, the fall of the "Reaper" was confirmed by the Ministry of Defense of the country.
According to information provided by the Romanian military, an American UAV crashed three kilometers south of the 71st Romanian Air Force base in Campia-Turziy, where a unit of American drones is deployed. The fall occurred at 14:15 local time (coincides with Moscow time) when the drone returned to base. The cause of the crash is not known.
As noted in the Romanian Ministry of Defense, the drone was controlled by an American operator, the drone participated in joint exercises in the Romanian Armed Forces.
There was no damage, he fell in a field where there are no settlements (...) The Americans are now conducting the first analysis (...) We are training together, we and the Americans, with these UAVs
- said Romanian Defense Minister Vasile Dincu.
The fact that the United States deployed the MQ-71 Reaper reconnaissance and strike UAVs and 9 US military personnel to the 90st Kympiy-Turziy airbase was reported in early January 2021. As the press service of the US Air Force Command in Europe and Africa reported at the time, the drones were deployed in Romania "for a very long time" with the task of observing, collecting information and reconnaissance in support of NATO operations. Those. for exploration. It is possible that drones from this air base are circling over Ukraine.
The MQ-9 Reaper drone, manufactured by the American company General Atomics, is equipped with turboprop engines. The UAV has a flight duration of more than 27 hours, a maximum speed of up to 400 km / h and a cruising speed of up to 250 km / h, a ceiling of up to 15 km and a payload of 1740 kg with 6 suspension points.