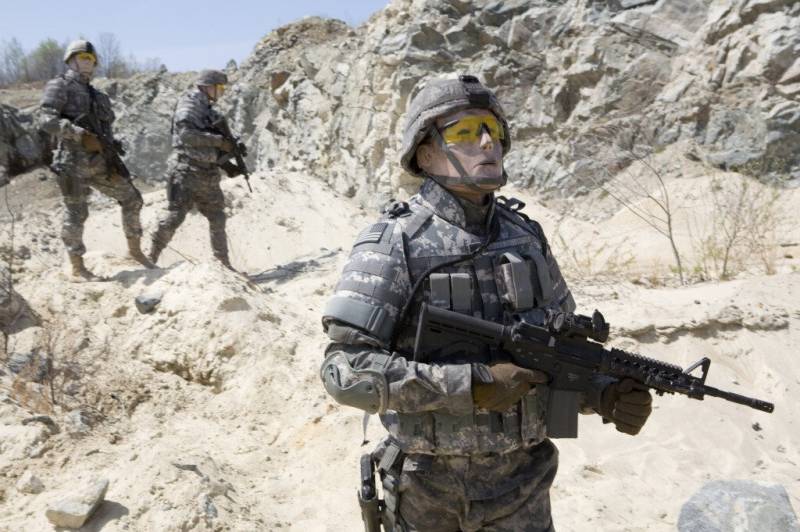 Perhaps in the future, robots will become soldiers, and people will only have to manage them. Frame from the movie "Surrogates" (2009)
"Listen, O mountains, plains and rivers, and all the native Country of Kukuans! Hear, O heavens and sun, O rain, and storms, and mists! Hear, O men and women, boys and girls, and you babies lying in the womb! Listen to me all that lives and must die! Listen to me all that has died and must come to life again and die again! Listen! The Spirit of life is in me and I prophesy. I prophesy! I prophesy!"
King Solomon's Mines by Rider Haggard
Is it possible to see the future?
Previously, in ancient times, there were sorcerers, sorceresses and prophets who, for various reasons, informed their fellow tribesmen about their vision of the near, and even distant future. Some of them were respected, others, on the contrary, were stoned and burned at the stake. The prophecies of the most famous "seer" Nostradamus are still quoted today by everyone who is not lazy, but not everyone knows that his son was executed for trying to start a fire, which he also predicted. He predicted global changes in politics, but in none of his quatrains did he mention that women in the future would wear shorts, and even on him, a resident of his time, this should have been much more impressive than everything that He wrote. He would have looked at them without stopping, but even though his spirit had visited the future, for some reason he did not notice the beautiful naked female legs. Today politicians from different countries are more and more concerned about using science to foresee the near future, because this is very, very important. What the events in Ukraine once again remind us of today. If the same British scientists could have foreseen the situation with energy carriers... Probably, they, and other European politicians, would have planned their actions in a completely different way and even behaved towards Russia.
And not like prophecy, no. In the recent past, there were even quite "scientifically" sound predictions of what would happen today. But the "prophecies" of these "prophets" turned out to be wrong.
And it so happened that in 2011 the US Department of Defense ordered futurologists Peter Schwartz and Douglas Randall (and today there is such a profession) to prepare a scientifically based report on the prospects for military conflicts in the coming decades. It received a rather strange name: "Weather Report: 2012-2030". And it was about the fact that in the near future humanity may face military conflicts caused by climate change. Moreover, this report is just interesting because it was made in 2011, but today it is already 2022. And it is clear that they did not look into a crystal ball, they did not scatter beans and rat bones on the table, and they did not guess on coffee grounds, but used purely scientific methods, and ... despite this, not one of the foresights of this report until now did not come true! But that is why it is especially interesting to read it today.
Well, they predicted the following to mankind:
Year 2018. In their opinion, this year it was quite possible to carry out a military operation of China against… Kazakhstan. The goal is to establish control over gas and oil pipelines passing through its territory.
For 2020, they "planned" the mass migration of Scandinavians to Europe due to deteriorating climatic conditions. "
The Gulf Stream will stop and the north of Europe will freeze!
". Accordingly, a shortage of resources will begin in Europe, and first of all, drinking water.
But this prediction is still "flowers" ... In the same year, a large-scale war between the countries of Southeast Asia was to begin. India, China, Vietnam, Laos, Myanmar and other countries were supposed to participate in it, and in 2025 a civil war in China was supposed to happen, the cause of which would be the destabilization of its internal situation as a result of this war. The war, as we know, did not start, and moreover, nothing seems to indicate today that such a war is even possible.
The year 2022 is our time. Conflict between France and Germany over the Rhine River and its water resources. Because of the water, as we know, there is no conflict, but the relationship between these countries is indeed somewhat in a fever because of ... the events in Ukraine. Their American analysts in 2011 could not even imagine. By the way, who could?
Further, in 2025-2030, in their opinion, the probability of the collapse of the EU will increase. And here again, there are problems with this, but whether this collapse will happen or not, no one still knows for sure. But instead of migrating to the southern Mediterranean from Europe, which was supposed to leave 10% of the population, the Europeans got a completely opposite picture: they were flooded with a stream of migrants from the Middle East and Africa, and such that today it is quite possible to talk about a kind of "reconquista" in relations between Europe, Africa and the Middle East.
By 2030, relations between China and Japan should be aggravated. The reason is again the lack of natural resources. So far, by the way, nothing indicates this, but the problem of Taiwan is on the agenda in full growth!
In 2012, America itself was supposed to be threatened by the flow of refugees from the islands of the Caribbean, and since 2015, the migration of people from Europe. I had to console myself with the fact that in the first wave there will be many wealthy people. By 2020, according to the forecast, oil prices should have risen again (which did not happen because of the pandemic), so that serious armed conflicts should have occurred in the Persian Gulf and the Caspian.
And there is only one reason - the climate, which in the countries of Northern Europe should have become more severe. The situation in China, India and Pakistan should have become very bad. China will be threatened by rains and floods, but India and Pakistan will be very severe drought, which is really happening right here and now, because of which India even stopped grain exports. These problems in Asia will lead to dissatisfaction of the population with the governments of these countries, which will not be able to cope with them. And in order to maintain power, they will start a large-scale war in the region. And crowds of starving people will seek salvation in emigration, which will further destabilize the situation in a number of neighboring states.
Under these conditions, only world grain producers, namely the USA, Argentina and Russia, will win.
However, the US scientists did not offer anything good either. 2018 was supposed to be the year of the unification of the USA, Canada, Mexico into one state. Moreover, perhaps the main task of the "Ministry of Defense of North America" will be to control migration from Europe and Asia. But Korea will finally become a single country, and Seoul will create its own nuclear
weapon
, and Pyongyang will receive the coveted technologies of the XNUMXst century.
As for Africa, it will be mired in such painful and bloody military conflicts that the entry of people of the white race there will simply be impossible.
Well, it's funny to read about how the US will unite with Mexico and Canada today. But with regard to Africa, we can say that the situation there is developing from bad to very bad.
The most "funny" part of the report "Weather reports: 2012-2030" is devoted to Russia. It can become part of a united Europe, because it is beneficial for both Russia and the Europeans. The latter will receive Russian energy resources, access to its vast arable lands, fresh water reserves, and if it is profitable, then it is rational. But, as we can see, not everyone understands the thesis "what is profitable is rational" in Europe. Otherwise, what is happening there now would not have happened in principle. Clearly, American scientists overestimated the intelligence of Europeans.
It is interesting to compare the document of American futurists with the UN report, which was made in 2007. There, the main problems for Africa are AIDS, lack of drinking water and ... a mass exodus of its population. By 2020, according to the most ominous scenario, the continent should plunge into anarchy and become a source of an avalanche-like migration to Europe. The answer could be a wave of nationalism that could unite Europeans against black migrants. Huge financial injections will be required in conflict-ridden countries. In this regard, the UN rapporteurs, as they say, looked into the water. This is exactly what happened, and the situation is only getting worse.
Brazil could also face an agricultural crisis that could very well escalate into a war for control... of arable land. But in Asia there will be too much water. Bangladesh will be flooded and Pakistan's rivers are likely to dry up, potentially leading to war between India and Pakistan. Moreover, the fact that they have nuclear weapons only worsens the situation.
UNPO suggested that China suffer both from drought and hurricanes, and from excessively heavy rainfall. By 2025, the ocean coast of China will be devastated by typhoons, and masses of refugees will concentrate in the central regions of the country. The Chinese army will stop their movement, which will increase social tension in the country.
The US government was offered two options for the development of events: the first is the closure of the southern borders, in which people will begin to accumulate in border cities, where mass cases of violence will take place; the second - another hurricane of the sixth category will destroy the city of Houston and the oil-producing infrastructure of the region. And then, in order to contain the rise in fuel prices, all the accumulated strategic oil reserves will have to be sold. That is, the described situation takes place, although the reason for it is completely different.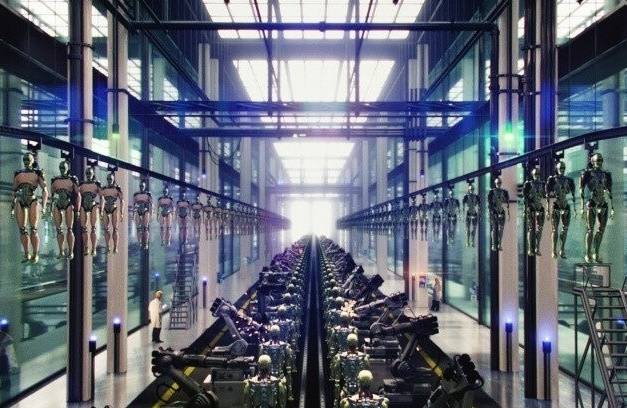 And so, they will be produced on the assembly line ... Frame from the movie "Surrogates" (2009)
Well, the conclusion is this: even today, with the most modern computer technology that can operate with millions of variables, no accurate predictions of what will happen in society in the next few years are possible. Everything is still dominated by "His Majesty Blind Chance."