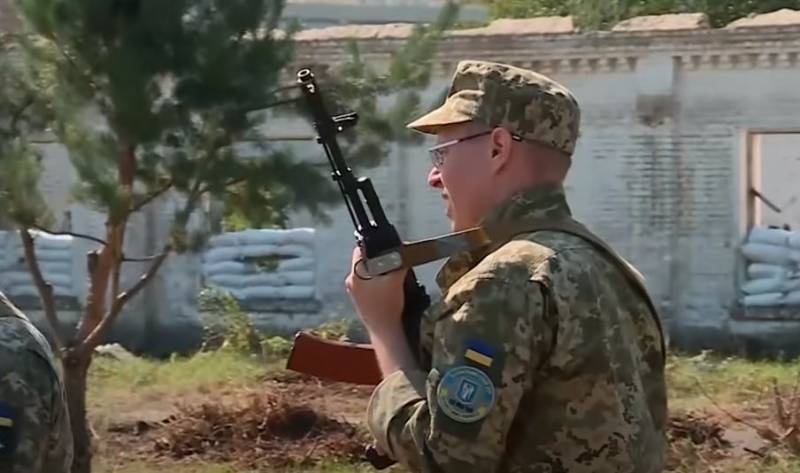 The offensive of the allied forces on Seversk continues, the Armed Forces of Ukraine hastily withdraw personnel units from the city. In Lugansk, they confirm the previously announced data that the defense battalions have been left to keep the defense of the city.
According to the LPR Ambassador to Russia, Rodion Miroshnik, the allied forces came close to Seversk, but the capture of the city had not yet begun. In the adjacent forests, as well as around the city, the Armed Forces of Ukraine have built fortified areas, which are now being dealt with by Russian artillery. Only after their destruction will the operation to establish control over the city begin.
(...) Now in Seversk itself there are literally terbats, fighters mobilized yesterday remain on the streets of Ukrainian cities and abandoned as cannon fodder, (...) the main troops, who are a real force, who are trained, who know how to do something then do, they are relegated
- said Miroshnik.
At the same time, the command of the allied forces wants to take Seversk in the same way as Lisichansk, that is, without unnecessary shooting, losses and quickly. Now all the conditions for this are being prepared. After the capture of Seversk, the troops will go to Slavyansk, taking its operational encirclement. Seversk is located about halfway from Lisichansk to Slavyansk. The Russian grouping, coming from the Izyum direction, is also developing an offensive, having completely cleared Bogorodichnoye from the enemy yesterday.
Now all conditions are being created for Seversk to be taken in the very near future, by analogy with Lisichansk, when a phenomenal operation was carried out to take a huge city, now all conditions will be prepared, and I really believe that Seversk will also be taken and taken with minimal losses, with minimal bloodshed on our part
added the diplomat.
Earlier it was reported that on the western outskirts of Seversk, detachments of militants of the national battalions appeared, whose task is to prevent the Teroboronists from leaving their positions.