Russia warned the UN Security Council that the denazification of Ukraine will be completed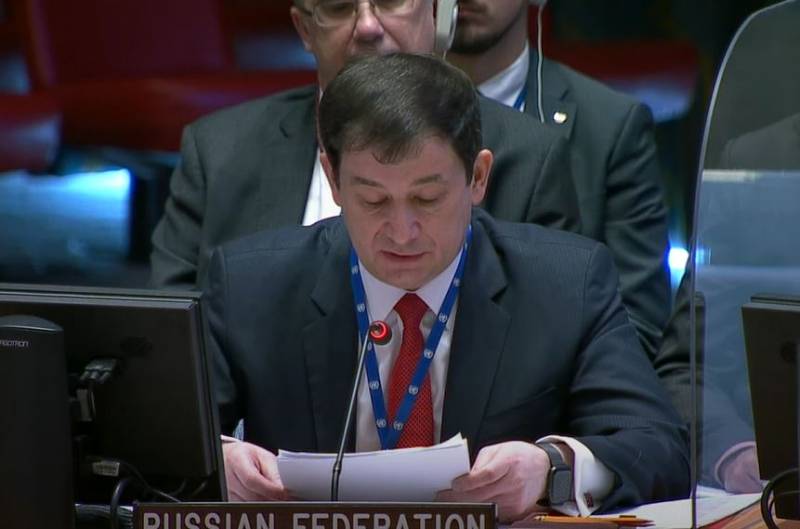 The special military operation of the Russian troops will be completed, despite the opposition of Western countries, the denazification of Ukraine will be carried out. This was stated by First Deputy Permanent Representative of Russia to the UN Dmitry Polyansky.
On Monday, Russia held an informal meeting of the UN Security Council, the theme of which was the problem of Nazism and fascism in Ukraine. Representatives of the Russian delegation presented to those present evidence of the presence of neo-Nazism and ultra-nationalism in Ukraine, the connection of radicals with the current government, the symbols of the Ukrainian national battalions and the Armed Forces of Ukraine, etc. According to Polyansky, the virus of Nazism struck the entire Ukrainian society.
Speaking about the Russian special operation, he stressed that the task is the complete denazification of Ukraine and the operation will continue until this task is completed.
We know what we are doing and we are doing the right thing and we will never tolerate a resurgence of Nazism in our neighborhood. It is up to you to admit the obvious - I mean the Nazi character of the Kyiv regime - or not
- he said.
Representatives of the United States and Great Britain, who were present at the meeting, in turn, accused Russia of disinformation and distortion
stories
, stating that there is no Nazism and nationalism in Ukraine and never was. In response, Polyansky accused them of hypocrisy and supporting the revival of fascism to please his geopolitical interests.
In memory of veterans and for the sake of future generations, the task of denazification of Ukraine will be completed
- he added.