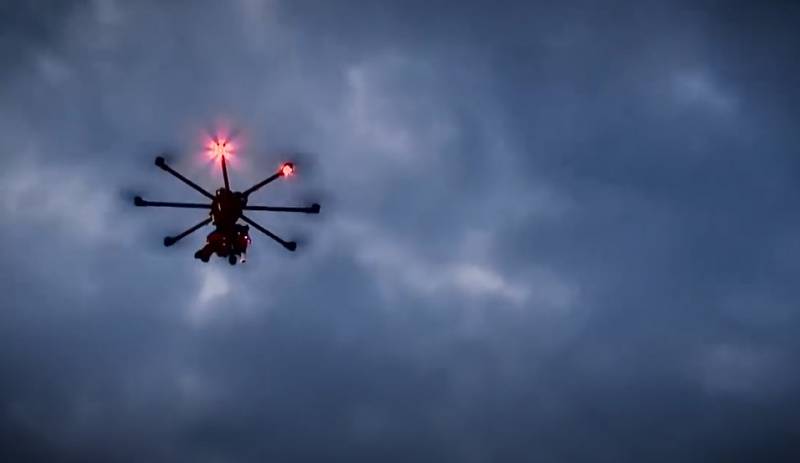 During the military special operation in Ukraine, the use of the latest weapons from the arsenal of the RF Armed Forces continues. Among other things, the first combat use in this regard took place in relation to modern electromagnetic signal suppression systems for relatively small enemy drones "Stupor".
It is reported by the news agency
TASS
with reference to informed sources. The report says that with the help of the Stupor complexes, the signals of the drones of the Armed Forces of Ukraine are suppressed, which makes it impossible for the enemy to perform a combat mission.
It is noted that the electromagnetic guns "Stupor" demonstrated a high degree of efficiency. To suppress the data exchange signal between the drone and its operator, it is enough to point the complex at the target and press the button. After that, the drone not only loses contact with the operator, it also forcibly lands at a certain point.
According to the latest information, anti-drone guns were effectively used in various areas of the special military operation, including the western part of the Donetsk People's Republic. The relevance of the use of "Stupor" has become especially significant after a significant increase in drones of various types in the enemy's arsenal.
The creation of "Stupor" at one time was carried out by specialists from the Main Research Institute of Robotics of Russia. The range of the complex is up to 2 km. Sector - 20 degrees. The anti-drone gun can not only suppress the communication channel between the drone and the operator, but also prevent the transmission of data from its cameras and sensors in real time.