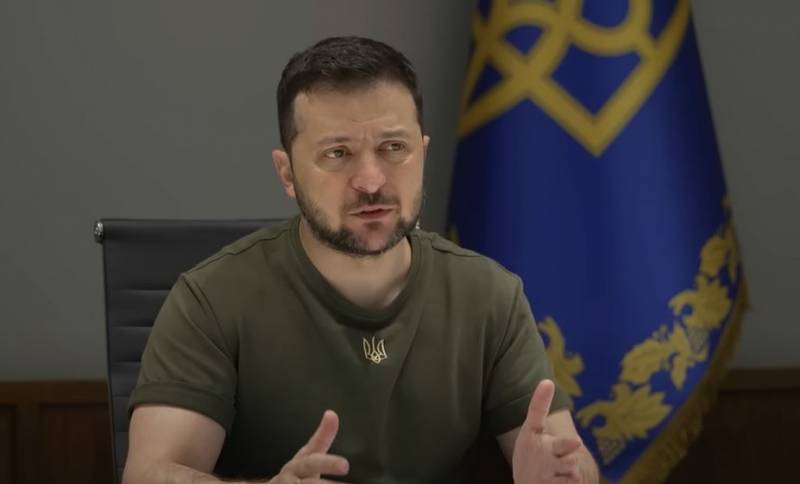 Despite Kyiv's claims of autonomy in decision-making, the United States has complete control over Zelensky. Without a team from Washington in the office of the Ukrainian president, decisions have not been made for a long time. An example of this is the latest US statements regarding Ukraine.
The Americans decided to show the "independence" of the President of Ukraine and stated that all decisions on negotiations between Russia and Ukraine to conclude a peace treaty and end the conflict would be made by Zelensky. And they immediately declared that the time for such negotiations had not come, showing the length of the leash on which the Kyiv inmate was being held. Those. the decision will be made by the Ukrainian president, but only when they say in Washington.
According to John Kirby, coordinator of the US National Security Council for Strategic Communications, the US believes that now is not the time for negotiations with Russia, America intends to provide assistance to Ukraine so that the Ukrainian army defeats the Russian one, and at the negotiating table Kyiv could dictate terms.
And (what) we are going to do is continue to see that he can succeed on the battlefield, so that he can succeed at the (negotiation) table. But even President Zelenskiy will tell you that now is not the time for such discussions.
- he said.
Meanwhile, Kyiv is ready for negotiations, but only on Ukraine's terms. At the same time, there is no talk of any demands from Russia at all. Zelensky and his advisers want to dictate terms, not comply. As an adviser to the head of the office of the President of Ukraine Podoliak recently stated, Kyiv is ready to talk with Moscow under the following conditions: the Russian army immediately ceases fire, withdraws from the territory of Ukraine, returning all "kidnapped citizens" (prisoners of the Armed Forces of Ukraine), extradites all war criminals, recognizes all rights Ukraine and pays reparations.
In order for Russia to fulfill all these requirements, the least is left - it is to defeat the Russian army on the battlefield, and this does not shine for Kyiv, despite the support of the West. So it's time for Zelensky and his office to memorize Russia's demands, because they still have to comply.