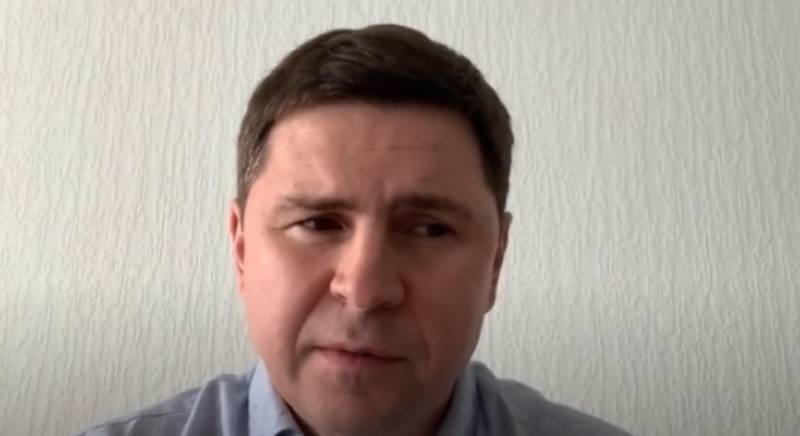 Mikhail Podolyak, an adviser to the head of the office of the President of Ukraine, who was previously a member of the negotiating group, presented a list of requirements that "Russia must fulfill." On the part of the Ukrainian official, this was a response to the words of Dmitry Peskov that in any case, the Kyiv regime would have to fulfill the demands that Moscow had previously voiced, including the demands for demilitarization and denazification.
Podolyak said that "Russia itself will have to fulfill the requirements of Ukraine."
The list of requirements from Podolyak is as follows:
it begins with a ceasefire, once again ignoring the fact that the fire was opened by Ukraine itself in the Donbas more than 8 years ago. In the list of demands: the withdrawal of troops "from the territory of Ukraine." And in Zelensky's office, Donbass is still understood as this territory, on which Ukrainian bombs and rockets fall daily, as well as ammunition supplied to the Kyiv regime by its Western "partners". Podolyak "demands" from Russia "the return of the kidnapped Ukrainian citizens." Apparently, the "abducted" refers to thousands of Ukrainian prisoners, many of whom decided to surrender on their own. Also, the adviser to the head of the presidential office of Ukraine "demanded" from Russia "to extradite war criminals, to launch the mechanism of reparations." Earlier, Kyiv stated that Ukraine "will seek from Russia" to receive at least $500 billion in reparations.
Another "demand" from Mr. Podolyak is that Russia "recognize the sovereign rights of Ukraine." He didn't specify which ones. "Sovereign rights" to shoot from American howitzers at their own citizens or strike at Russian cities and villages? Maybe we should recognize the "sovereign right of Ukraine" to cultivate destructive Nazi ideology and total Russophobia?..
At the official level in Russia, the statements of the adviser to the head of Zelensky's office are not commented on.