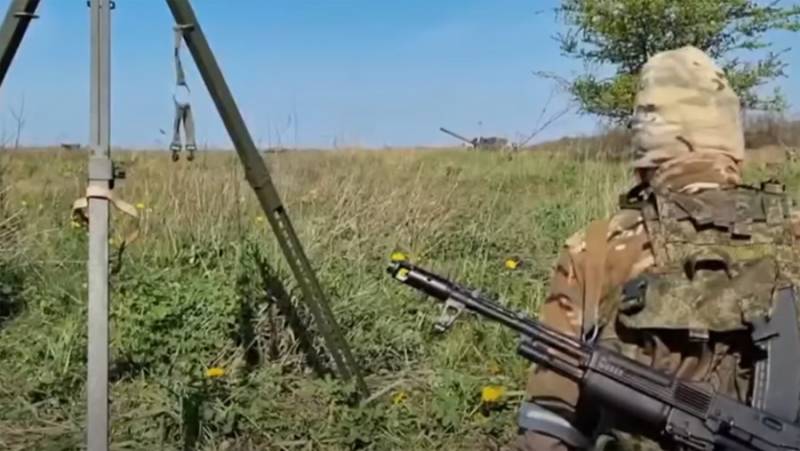 The authorities of the LPR noted that the Republican People's Militia does not stop its activities even after the complete liberation of the territory of the republic. Recall that the LPR was completely liberated today, July 3. The head of the republic, Leonid Pasechnik, congratulated fellow citizens on this significant event.
At the same time, it was noted that the fighters of the NM LPR will now assist in the liberation of the DPR. The report of the republican authorities notes that while Ukrainian troops are on the borders of the LPR, the republic cannot feel safe. In order for the danger to be reduced to zero, Ukrainian militants need to be moved at least 300 km from the country's borders. Based on these figures, the NM of the LPR intends to go at least as far as the Dnieper.
Against this background, it is reported about the advance of the RF Armed Forces and the NM of the LPR from Lisichansk and Belogorovka to the west. Pursuing the retreating remnants of the Ukrainian armed formations, our troops reached Seversk (Donetsk People's Republic). It is reported about the beginning of the battles for this city.
Seversk territorially belongs to the Bakhmut district. The population of the city for 2021 was just over 11 thousand people.
Russian troops, together with units of the Republican People's Militia, advanced towards Seversk along the right (southern) bank of the Seversky Donets from the side of the previously liberated Belogorovka. The enemy is trying to strengthen positions on the right bank of the Bakhmutka River, which flows through Seversk.
The liberation of the city will allow our troops to approach Nikolayevka and Slavyansk from the east.