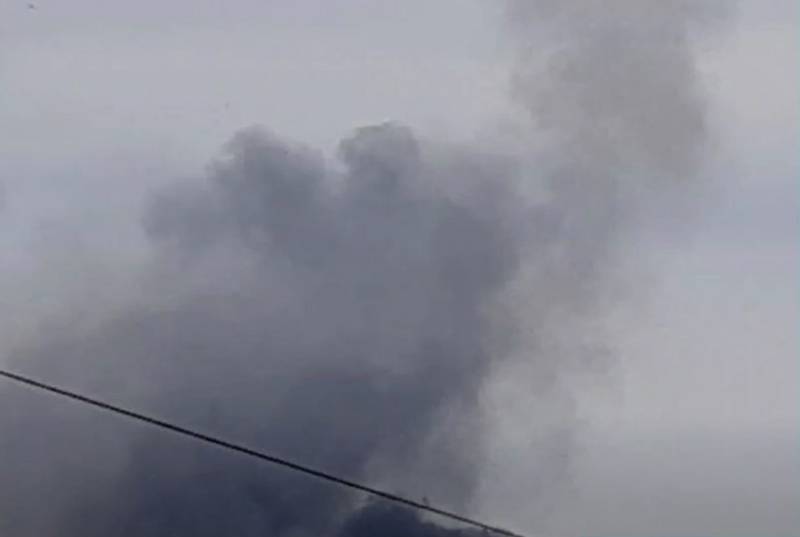 The exact place from which Ukrainian troops attacked Melitopol last night has been established.
Recall that the Armed Forces of Ukraine lost control over Melitopol in the early days of the Russian special operation. Now they are trying to use terrorist methods, shelling residential areas and civilian infrastructure. Attacks on Melitopol were carried out by the Armed Forces of Ukraine almost simultaneously with strikes on Kursk and Belgorod. Recall that two Strizh drones filled with explosives were shot down over Kursk by air defense systems, and three missiles of Tochka-U complexes were shot down over Belgorod. Due to the fact that the missiles were with a cluster warhead, victims in Belgorod could not be avoided.
It is reported that during the strike on Melitopol, the Ukrainian military used the Smerch MLRS. According to the latest data, the volleys took place in two stages. The first volley of two dozen rockets was fired around 3:05 am, the second (another 10 shells) at about 4 am.
It was established that the rocket launchers were located in the vicinity of the town of Stepnogorsk, south of Zaporozhye. The distance in a straight line from Stepnogorsk to Melitopol is about 70 km.
Local residents, commenting on the shelling of the Armed Forces of Melitopol, say that if the Ukrainian command considered the townspeople to be their own, then they definitely would not give the order to bomb residential areas in the middle of the night. For the command of the Armed Forces of Ukraine, it is not important that the chosen tactics lead to losses among the civilian population. A typical tactic of terrorist organizations.