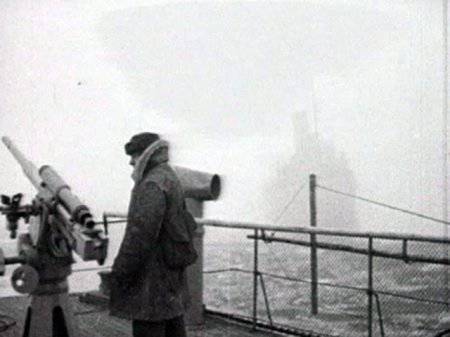 London denied Russia the right to award British WWII veterans. We are talking about the participants of the so-called Northern convoys - expeditions for the delivery of goods from the United States and Britain to Arkhangelsk and Murmansk. From the 41st to the 45th year of the Allied trial under German fire
aviation
they brought food and military equipment to the Soviet northern ports. This year, by decree of the President of Russia, foreign veterans were awarded state awards, in particular, the Ushakov medal.
According to British law, the award required the consent of the local Ministry of Foreign Affairs first, and then the government. Trying to get permission, the Russian side sent letters to the British Foreign Office 813. But they referred to the statute of limitations. According to the rules of the Kingdom, foreign orders and medals can be awarded only for merits of the last five years. At the same time, they also refused to establish a special British medal for veterans of the Northern Convoys in London.
"The question is not political, but even humanitarian in relation to veterans. Maybe this is the last thing that will please them - the fact that they are remembered that their merits continue to be appreciated, even in our country. It is not just about veterans and about those who had a direct bearing on the very risky deliveries of various kinds of cargo in the very harsh conditions of the north, "said Alexander Kramarenko, counselor-envoy of the Russian embassy in London.
"The information provided does not demonstrate any merit to Russia over the past five years. Thus, the Foreign Office cannot ask the government for permission to award these British citizens and allow them to wear Ushakov's medals," the British Foreign Office noted.