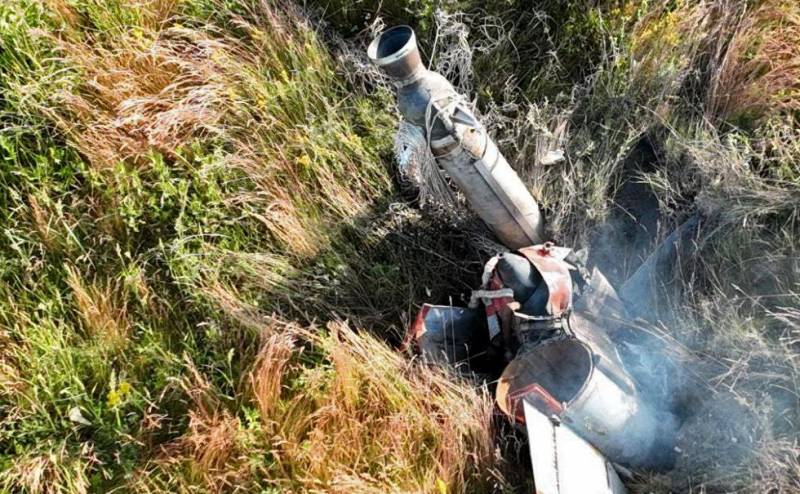 Ukrainian military formations delivered a number of strikes on the territory of Russia and the liberated regions of Ukraine tonight. Melitopol, Belgorod and Kursk fell under the blows of the Armed Forces of Ukraine.
The city of Melitopol in the Zaporozhye region was fired upon by a long-range MLRS twice a night, about 20 rockets were fired at the city. The microdistrict Aviagorodok was hit. Ukrainian nationalists also hit Belgorod with MLRS, there are numerous destructions, the death toll has increased to five people.
But the Armed Forces of Ukraine decided to attack Kursk with the help of drones, and two at once. However, Ukrainian UAVs did not reach the city, Russian air defense worked perfectly. As it turned out, two Tu-141 Strizh UAVs were shot down near the city. Special services are working at the crash site of the drones, there are no casualties or destruction. This was announced by the head of the region Roman Starovoit.
Thanks to the competent actions of the Russian military, there were no casualties
- the governor wrote in his TG channel.
It should be noted that this is the second attempt by Ukraine to strike Kursk with the help of Soviet Tu-141 Strizh drones in recent days. The previous one took place on June 28 and also ended with a downed drone. Although some experts are of the opinion that with the help of Soviet UAVs, Ukrainians are trying to open Russian air defense in the border areas in order to plan further actions.
The Tu-141 "Swift" is a Soviet operational-tactical reconnaissance unmanned aerial vehicle (UAV), intended for reconnaissance to a depth of several hundred kilometers at any time of the day and in any weather. Produced at the Kharkov Aviation Plant until 1989.