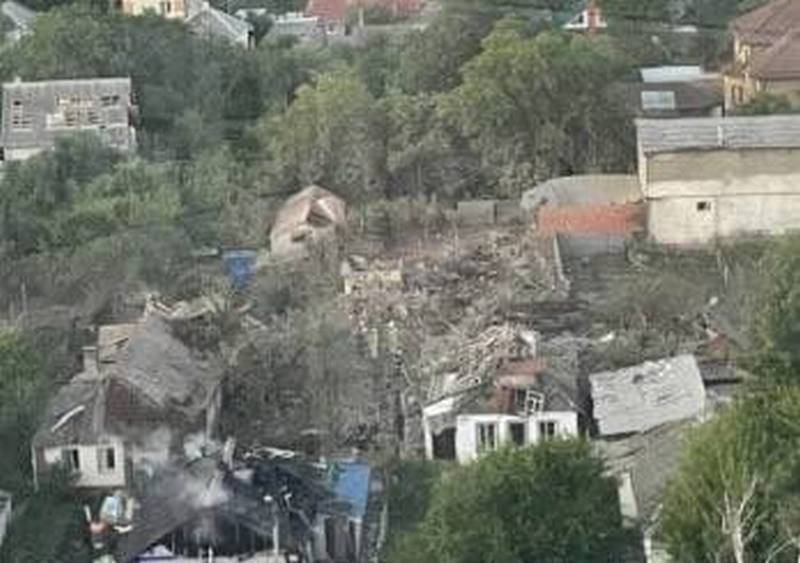 Ukrainian armed formations attacked Belgorod. As reported in social networks, the city, presumably, worked out the MLRS "Hurricane". There are damages to houses and victims.
According to preliminary information, the rocket attack was delivered at night, part of it was intercepted by Russian air defense, but about eight ammunition fell on the city. In particular, the streets of Chumichev and Mayakovsky suffered. Eyewitnesses confirm the active work of air defense, as well as a series of explosions in the city.
The shelling of the city was confirmed by the governor of the Belgorod region Vyacheslav Gladkov. According to him, emergency services are now working at the places where the shells hit, information about the victims is being collected, etc. One private house on the street is on fire. Mayakovsky 23.
Half an hour ago, a series of loud noises was heard in Belgorod. (...) All operational services are on site. There are three victims. They have already been taken to the hospital, all the necessary medical care is being provided. (...) Details will come later
- he wrote on his page in "VKontakte".
According to updated data, as a result of shelling from the Ukrainian side, multi-storey and private houses, cars were damaged, partially or completely destroyed. Four people were injured, one is in critical condition. There are reports of three dead.
Preliminary information at the moment: there is partial destruction of 11 apartment buildings along the streets of Mayakovsky, Michurin, Chumichov, Popov and Pavlov. And also at least 39 private residential buildings along Mayakovsky, Popov, Pavlov streets were partially destroyed, of which 5 were completely
Gladkov added.