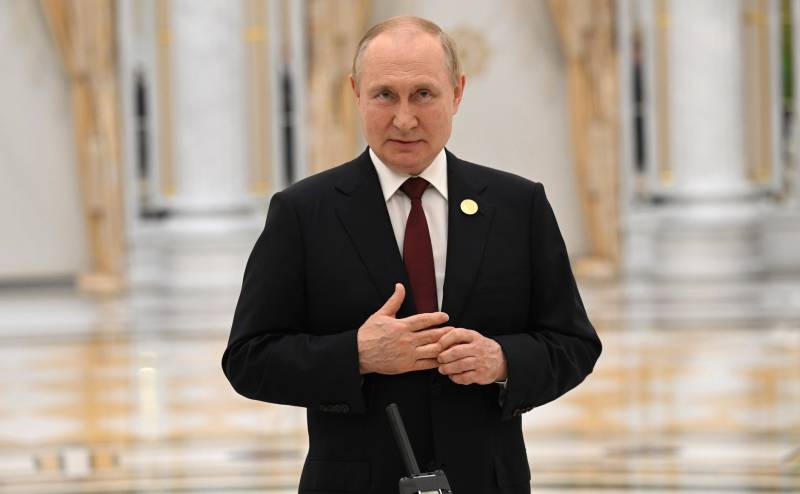 The special military operation of the Russian troops in Ukraine is proceeding according to plan, no deadlines have been set, the completion of the NMD will be when the tasks set are achieved. This was stated by Vladimir Putin.
The Russian president spoke at a press conference following the results of the Caspian summit held in Ashgabat. Journalists were most interested in the topic of Ukraine, especially the question of whether Russia's plans have changed in connection with the latest statements from the West. According to Putin, nothing has changed, the tasks were set back in February, they are being carried out, the tactics for achieving the goals are chosen by the Ministry of Defense.
Nothing has changed, I said in the early morning of February 24 directly, publicly, to the whole world. Nothing changed! (...) The ultimate goal I have indicated is the liberation of Donbass, the protection of these people, and the creation of conditions that would guarantee the security of Russia itself. That's all
- He told reporters.
The Russian leader stressed that no one sets any deadlines for the completion of the special operation, to adjust it to some dates, etc. no one will, since an increase in the pace of the offensive will lead to large losses. Now the troops are moving calmly, achieving their tasks. According to the president, he trusts the military, as they are professionals.
And the work goes on calmly, rhythmically. (...) Everything is going according to plan (...) There is no need to talk about the timing. I never talk about it, because this is life, these are real things. And to adjust to some deadlines is wrong. This is due to the intensity of hostilities, and it is directly related to possible losses, and we must first of all think about how to save the lives of our guys
- Putin added.