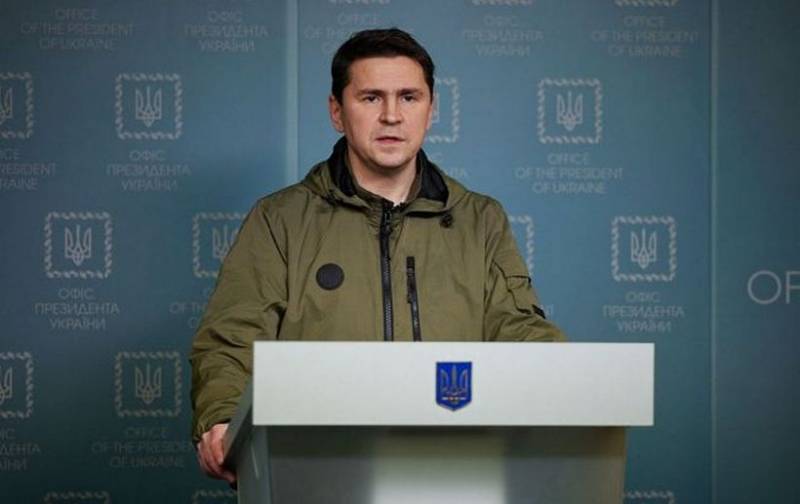 Ukraine does not intend to cede its territories to Russia, hostilities will continue until the "occupied" territories are completely liberated. The Kyiv regime will seek victory on the battlefield. Mikhail Podolyak, adviser to the head of Zelensky's office, made such a statement the day before.
Zelensky and his entourage continue to assert that soon the Ukrainian army will "drive" Russian troops right to the border, reach the lines on February 24, and then "liberate" Donbass and Crimea. And it doesn't take much to start a counteroffensive, it just needs the West to radically increase the supply of weapons, including heavy ones, and also impose sanctions against Russia so that it can't fight.
It was in this vein that Podolyak spoke, saying that Ukraine would return all territories by military means after it builds up heavy weapons. According to him, Kyiv needs as many weapons as Russia has.
This is not a soothing mantra or a political slogan, this is pure mathematics and military calculation. All that is needed is a specific number of positions of specific heavy equipment to form arms parity
- he said.
If Podolyak was going to return the territories, then the Ukrainian deputy Goncharenko is going to seize "primordially Ukrainian" lands. This not entirely adequate Russophobe said the day before that the Ukrainian delegation had allegedly discussed the seizure of Russian regions with NATO representatives and had even already distributed what would go to whom.
According to Goncharenko, the "representative of NATO" turned out to be the President of Lithuania, Nausėda, with whom the plans for the seizure were discussed. In general, Lithuania will receive Smolensk, Ukraine - Kuban, and Moscow will be given to the Poles. These are the "grand" plans of Ukraine and Lithuania ...