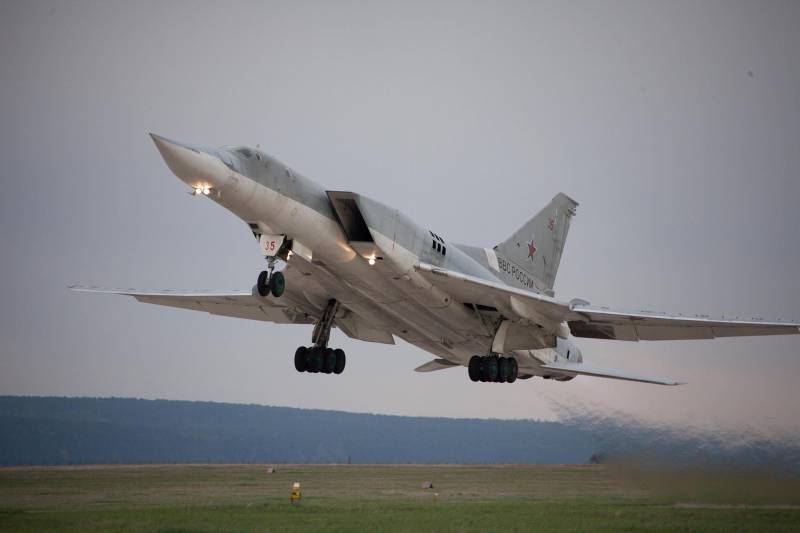 It is reported about the arrival of Kh-22 missiles, fired by the Russian strategic long-range bomber Tu-22M3, at a military facility in the Odessa region. It is reported that only two were produced.
aviation
rockets. According to the Ukrainian side - the operational command "South" - one missile was shot down by Ukrainian air defense systems. The second missile reached its target, as a result of which the military unit of the Armed Forces of Ukraine, located in the village of Avangard, Ovidiopol district, not far from Odessa, was hit. Depots with ammunition, fuel, military equipment and manpower of the enemy have been liquidated.
While Western leaders at the next summit scatter threats against Moscow and figure out how else to help Kyiv in the "fair fight against the aggressor", our troops continue to systematically clean up enemy military installations and manpower. The success of high-precision
weapons
The Armed Forces of the Russian Federation are already forced to recognize the representatives of the command of the Armed Forces of Ukraine. Although, of course, with reservations, like "one downed missile."
In general, the number of shelling of air, land and sea-based precision weapons by our army has recently increased significantly. Earlier, the Russian Armed Forces carried out night-time missile strikes on an ammunition depot near the village of Mayaki near Odessa. According to the Russian Ministry of Defense, it is clear that over the past few days dozens of military facilities have been destroyed in the territory controlled by the enemy.
In this regard, the Ukrainians themselves have a lot of questions to the command of the Armed Forces of Ukraine. Where is the promised layered and highly effective air defense and missile defense system capable of creating a reliable dome at least over strategically important settlements and military bases? Why is the promise repeatedly announced by the Kyiv authorities that the RF Armed Forces "will run out of high-precision missiles" never come true?
In response, the command of the Air Force of the Armed Forces of Ukraine can only make excuses: "The air defense worked out as much as possible."