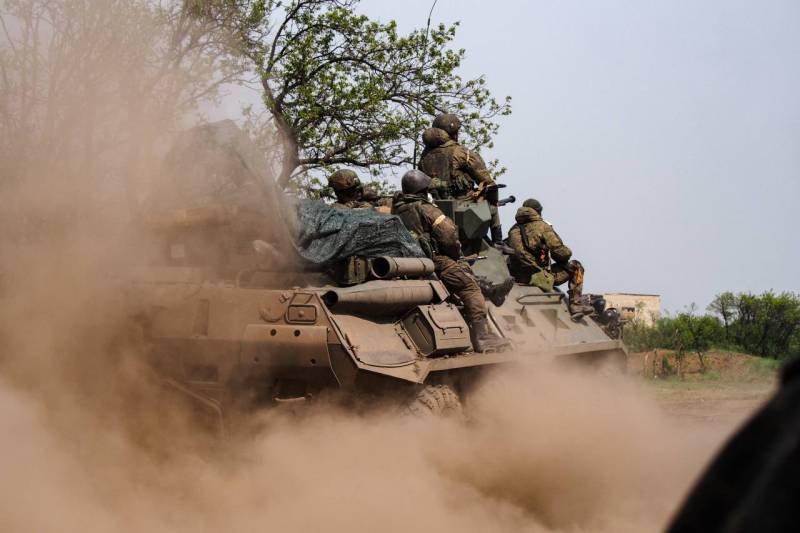 The Ukrainian army will not resist much in the defense of Lysichansk, the Armed Forces of Ukraine do not have such a task. The city will be abandoned at the first opportunity, but the Russian troops in the command of the Armed Forces of Ukraine intend to "beat up".
According to information coming from Ukrainian sources, Lisichansk is planned to be handed over after the 30th, i.e. after the NATO summit ends in Madrid, at which the issue of providing assistance to Ukraine will also be raised. The General Staff of the Armed Forces of Ukraine understands the uselessness of the defense of Lisichansk with the overwhelming advantage of the Russian army, but there is a need to show that the West is not in vain supplying weapons, the "valiant" Armed Forces of Ukraine are fighting the Russians to the last. In general, Kyiv once again needs a "picture" for sponsors.
At the same time, there are no resources for the defense of the city, the allied forces of the LPR and Russia are gradually cutting off all supply routes. After slamming the lid of the boiler, bargaining for surrender will begin with the task of stretching the time. Although it is possible that the mercenaries and militants of the national battalions will attempt to break out of the city.
Meanwhile, the grouping of the Armed Forces of Ukraine in the Donbass lost the supply of most of the reserves, and this was at the most critical moment, when the front fell down in the area of ​​​​Severodonetsk-Lysichansk. The thing is that yesterday's strike of high-precision missiles on the bridge across the Dnieper in the Cherkassy region paralyzed rail transportation. Kyiv promises to rectify the situation "in the near future", while Moscow is probably planning new strikes on the bridge.
In Lisichansk itself, so far, without major changes, the forces of the NM of the LPR and Russian troops have reached the outskirts of the city, there are battles. At the same time, actions are being taken to implement a complete blockade of the city. The command of the NM of the LPR calls on the Armed Forces of Ukraine to lay down
weapon
.