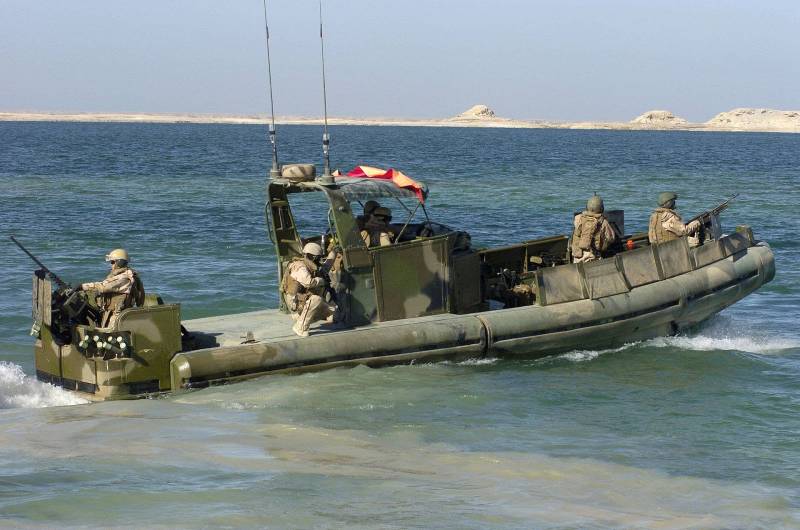 The United States will supply Ukraine with 18 patrol boats taken out of storage by the Navy, Marine Corps and US Army. According to preliminary information, all boats will be part of the new
flotilla
The Ukrainian Navy, created on the Dnieper.
According to the Ukrainian press, citing American sources, the delivery will include two 35-foot SURC (Small Unit Riverine Craft) river boats, ten 34-foot Sea Ark Dauntless patrol boats and six 40-foot maritime combat patrol boats, whose name is not is given. The Pentagon itself claims that all boats are designed to operate on the waterways of Ukraine.
They are mainly intended to protect river routes so that Ukraine can maintain control over them. These boats can also be used in coastal areas
- said a spokesman for the US Department of Defense.
Kyiv confirms the imminent receipt of boats, adding that all of them will be included in the new river flotilla. As stated, the basis of the first division of the Ukrainian Navy on the Dnieper, whose task is to protect Kyiv, is converted fishing and pleasure boats and boats, the military is not there.
The 12m SURCs from SAFE Boats are the standard boats used by the Marine Corps and the US Navy on rivers. Speed ​​up to 40 knots, range 250 nautical miles. It has three points for mounting weapons - 7,62 mm or 12,7 mm machine guns or 40 mm Mk 19 automatic grenade launchers. Sea Ark Dauntless is a 10-meter aluminum boat with a draft of less than 1 meter, and can carry up to seven tons. Used to cover the naval bases of the US Navy.