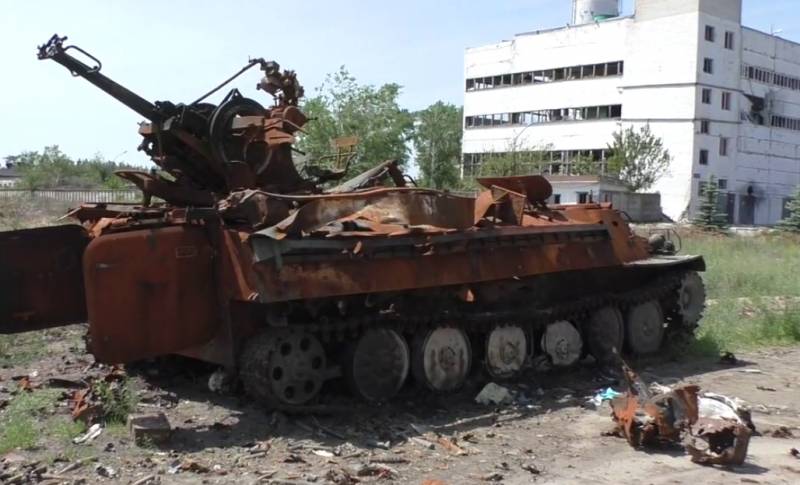 The General Staff of the Ukrainian Armed Forces in its evening report admitted the loss of the Armed Forces of Severodonetsk. Earlier, this kind of recognition was made by the so-called "head of the Luhansk regional military administration" Sergei Gaidai. The messages of the General Staff of the Armed Forces of Ukraine literally say the following:
Ukrainian troops retreated from Severodonetsk.
At the same time, it is not specified exactly where they "withdrew", given that the General Staff of the Armed Forces of Ukraine also recognizes the losses of other settlements by the Ukrainian troops.
It is reported that, in addition to Severodonetsk, all settlements in its vicinity passed under the control of the Russian army and the NM of the LPR. This is not only Sirotino and Voronovo, but also Borovskoye, which Ukrainian militants tried to hold on to. Borovskoye is located approximately 2-3 km from the outskirts of Severodonetsk in the southeast direction.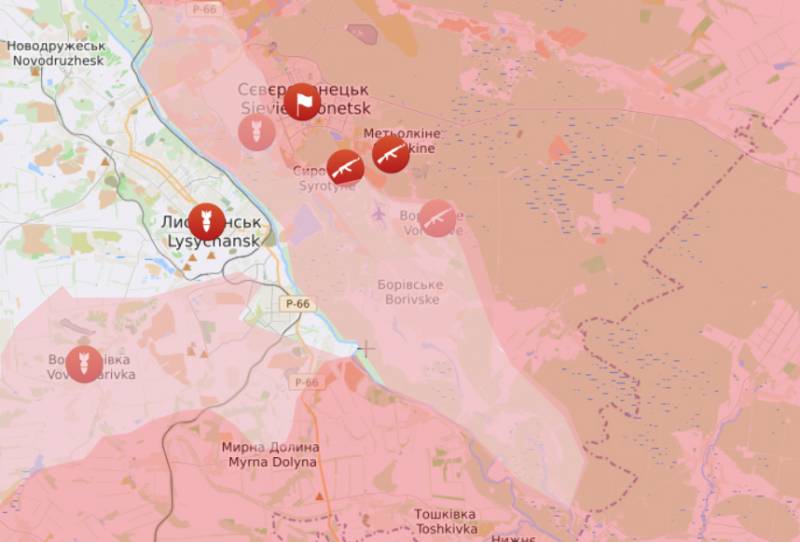 Russian troops took a large number of trophies there, including Swedish and German-made grenade launchers, machine guns made in Belgium and the United States, and other infantry weapons. Several units of armored vehicles were shot down, including a BMP of the Armed Forces of Ukraine, on which a group of Ukrainian military tried to escape from the fire bag.
Thus, all territories of the LPR on the left (northern) bank of the Seversky Donets are completely liberated. Less than 2% of the territory of the republic remains, which includes Lisichansk, where the resistance of the troops of the Kyiv regime remains. The Russian army is already operating in city blocks. Ukrainian militants have lost their last chance to gain a foothold in this city for a long time.
In addition, Russian troops, together with fighters of the People's Militia of the DPR, are advancing towards Raygorodok and Slavyansk from the northwest. Recall that earlier in this direction, the settlement of Sidorovo passed under the control of the Armed Forces of the Russian Federation, from which it is only a few kilometers to the outskirts of Slavyansk.