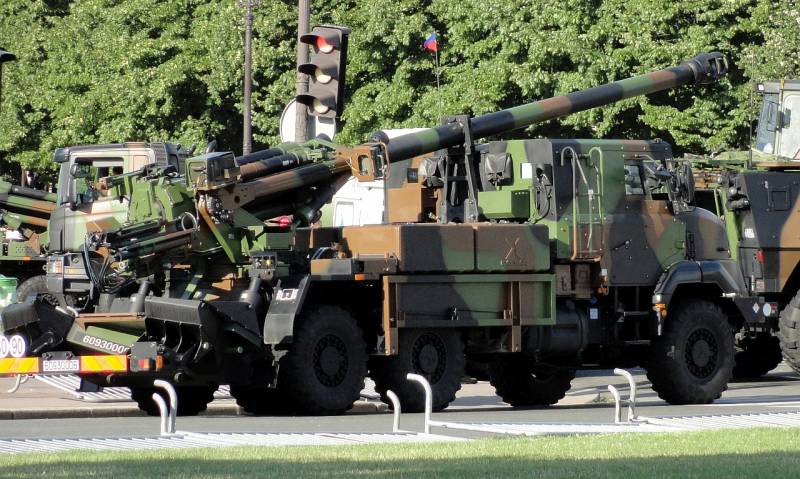 French politician Jean-Michel Cadenas published a post on his Twitter account, where he very upsetly announced the capture of two Caesar self-propelled guns by our troops. Most of all, the Frenchman was angered by the hasty flight of Ukrainian artillerymen in front of the advancing Russian troops. The fighters of the Armed Forces of Ukraine did not even have time to destroy or at least mine the howitzers. As a result, they fell into the hands of the RF Armed Forces in almost good condition.
Russia took, among other things, two of the six Caesar self-propelled guns that France supplied! They were in perfect working order. The Ukrainians fled so fast that they didn't have time to destroy them or mine them!
Kadenas indignantly stated the failure of the Ukrainian militants.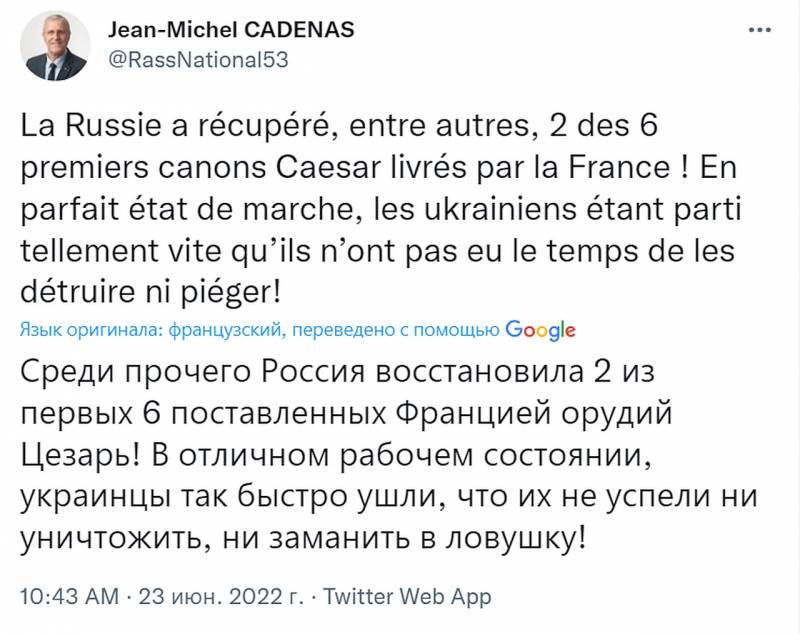 Earlier, the Russian defense company Uralvagonzavod published on its Telegram channel a screenshot of a post in which it asks another French politician, Régis Castelnau, to convey words of gratitude to President Emmanuel Macron for the opportunity to study the French self-propelled guns captured in Ukraine.
The technique, of course, is so-so ... not like our MSTA-S! But, nevertheless, it is useful in the economy. Send more - we'll figure it out
- representatives of the Russian concern UVZ wrote.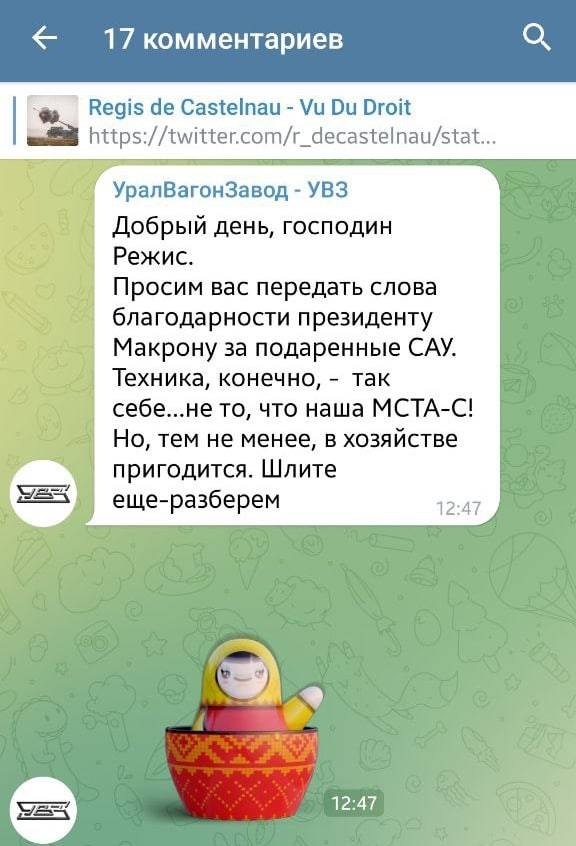 The headquarters of the French army, commenting on the situation with the capture of self-propelled guns, said:
There is no evidence to support this information, which seems to us very unlikely and even implausible.
A reasonable question arises. Why, then, do two French politicians write such indignant posts about artillery mounts abandoned by the APU fighters at once? Obviously, if this fact is confirmed, it will be a serious reputational loss for Kyiv, which so insistently requires the West to provide ever new batches of modern heavy weapons. So the Pentagon has already changed its mind about sending modern attack UAVs MQ-1C to Ukraine due to the fact that they may end up in the hands of Russian military engineers. As they say, there is no smoke without fire.